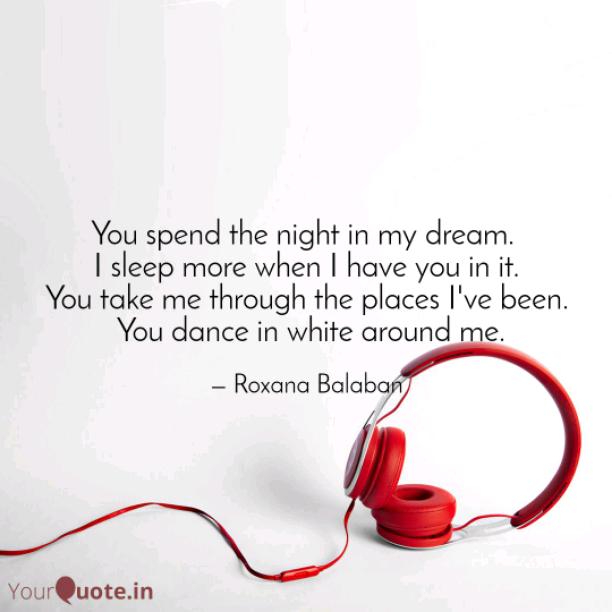 One Night More
Read Count : 57
Category : Poems
Sub Category : N/A
You spend the night in my dream. 

 I sleep more when I have you in it. 

 You take me through the places I've been. 

 You dance in white around me. 




 I don't write messages to you, 

But I have conversations with you in my mind,

 With words I never used,

 Because I was afraid

 You would leave me alone. 




 But you are here, 

Just an inch away from my skin,

 I hear your breath, 

You steal the air from my breath 

To warm your lungs.  




Undressed in dreams, 

Hypnotized, 

You take me to the place where we first met

 To remind me of our first kiss on the lips. 




 Painting the night in colors,

 Breaking the stars from the sky, 

You ask me to stay with you, 

One more night.