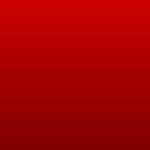 The Singer With Out Pay Check.
Read Count : 16
Category : Stories
Sub Category : Fantasy
         I heard a song when i wake up 
      Every morning i feel like the Angel's 
    Take care of my soul......is a beatiful song
    Came from outsiders of my mind. I don't understand who i am to have this grace to heard you with my heart and being blessing every morning for the grace to have your song in my house my heart now belong to you because you attract my soul with the angels voices talking in a idiom that only our hearts recognized.
Thanks littles wild  birdsong that i am enjoyed.
Your my favorite singer's that i not have to pay with any kind of money. Just the  harmony ,happiness and peace that i have is pay full back.
Hermosos son tus cantos preciosos y pequeños pajaritos silvestres.

Sincerely:E.S.R.