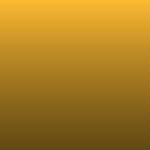 CANT HOLD MY TEARS
Read Count : 16
Category : Stories
Sub Category : Fantasy
         
      Based on a true story

Episode 1
In a certain village there lived a  boy named Robert. He was the most handsome boy in the village. His spotless skin was neither fair nor dark it was somewhere in between, though he was from a poor background. 
       From a very poor family did not stop his dream of becoming a medical doctor in order to take his family out of poverty. He had to watch on his neighbors' television to see the way doctors dress smartly in white apparels in the hospital. He vowed to study tirelessly  , in order to reach to reach his aim. 
  Something unexpected happened, which made him to almost give up on his studies 

     I closed the cover of my diary as tears glistened my eyes. I wanted them to go away as usual but they rolled uncontrollable way down my eyes. 
I did not waste time brushing them off knowing fully well that it will be  a wasted effort. 
A warm hand touching my shoulder tenderly bringing me back to my surrounding. Cameras were already in place as five pairs of eyes looked at me with concern in their eyes. 
       "Are you ready?" The manager asked me. I shivered and nodded my head then turned to the camera. 
"Hello" I said to the camera recording. My name is Robert Sikanyika and here is my story.
       I was born in 2000, in a family of two. My elder sisters' name was Idah. Mom died when I was two years old and dad disappeared immediately after mom's death. Grandmother, mom's mother took over the responsibility of taking care of me and Idah  , sadly few years later my sister disappeared without anyone knowing her whereabouts.
Granny had to fry groundnuts, pack them in small quantity and gave me to sell them at the railway station whenever the train was going to pass. The money she used to earn from selling fried groundnuts was used to pay for my school fees. Granny worked tirelessly just to make sure my basic needs were met. What a wonderful granny I had! 


My performance at school was better I always came out on  second position. People in the village liked me and young ones admired my brilliance. By then I was in primary school. I was everyones' child. My self respect , obedience and respect for elders made every parent in the village to set me as an example to there children. Teachers and other kind hearted people gave me presents after my school test. While with all,those people by my side , I couldn't feel the impact of being an orphan anymore. I felt as I had everything I needed in life more especially happiness to the fullest until I was in my senior Secondary School.