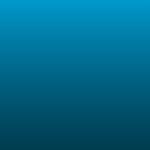 The History Of Akbar, His Enemies And Successors.
Read Count : 24
Category : Notes/work
Sub Category : N/A
Akbar was a simple,  kind and sweet man who always wished good for his kingdom. When he became the king he had lost his father Humayun. Who was not as great as his father Babur or son Akbar. When Akbar ascended the throne he was surprised to know that there were a number of fools in his kingdom except:

Raja Birbal (Mahesh Das)
Raja Todarmal
Abdul Rahim Khan-I-Khana
Abul Fazl
Mulla Do Piyaza
Shaik Faizi
Fakir Aziao Din
Raja Man Singh I
Tansen
Now let's begin:
Akbar was just one year old when his father Humayun died. As Akbar was too young to ascend the thrown Bairam Khan ruled as Akbar's region. When Akbar was big enough he ascended the thrown. Though Akbar himself was and illiterate he encouraged scholars because he wanted to give a chance to the intelligents. Akbar knew this very well that fighting with the Rajputs would be a loss to the
Mughal Treasury.
He tjendecided to make friends with the Rajputs, and started matrimonial alliance with the kings' daughters with him or his courtiers. One of the Rajput ruler married their daughter
Jodha Bai
with Akbar who was his first queen. Akbar had got 30 queens out of which he loved Jodha the most. The same way another rajput ruler
Udai Singh
refused to give his daughter which encouraged to a war between the
Rajputs and Mughal
Akbar knew that after Udai Singh's death his first and eldest son
Maharana Pratap Singh
will ascend the thrown. He fought many battles with him and in the last war with Rajputs the war of
Haldighati
, Rana Pratap Singh died. Rana Pratap had got 18 queens out of which his first queen was
Maharani Ajabde Bai
and second queen
Rani Phool Kamal Bai.
Pratap and Ajabde had a love marriage but after one year of their marriage they were separated, after 14 yrs they again came together, but Ajabde had already given birth to
Amar Singh
the heir of Pratap. After his death Akbar ruled just for other 10 years after which he died and was ascended by his son
Salim
who was ascended by
Prince Khusrao or Shah Jahan
who made the beautiful
Taj Mahal
for his
wife Mumtaz Mahal.
After Shah Jahan his
greedy, heartless son Aurangzeb
became the ruler. Just like Akbar he ruled
for 50 yrs.
The bad attitude
of Aurangzeb then finally
declined
the
GREAT MUGHAL EMPIRE WHICH RULED ON INDIA FOR 250 YRS
Comments
Avhod Benewely

Buddy, Maharana Pratap did not die in the Battle of Haldighati. He still fought for his motherland and was successful in capturing back the regions of Mewar and even after Akbar won the battle of Haldighati, why did he attack Rajputana 6 times because he wasn't able to defeat the Maharana.

Jun 07, 2020