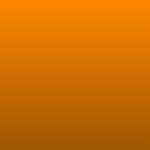 TO MY SPECIAL MAN
Read Count : 69
Category : Poems
Sub Category : N/A
Its not everyday I become wordless,
But when I think of what to write about this man,
Words just seem to run out,
But let me try and tell even a little,
About this special man in my life.

I am not alone when I say this,
But his love has been underrated,
It may be that they dont know how to show it,
Or it was how they were raised,
This man has never told me I love you,
But he has shown me indeed actions do speak,
And believe me,they speak louder.

You see,this man has been there for me,
When I needed to be shielded from harm,
He become that shield for me,
When I desired to be guided,
He became that guide for me,
Without this man I dont know what would have become of me.

At times I become rebellious towards him,
There were times when I even fought him,
And there were days when I wished him to be completely gone from my life,
Thank God I did not have a magical genie then to grant that wish,
Coz I would be regretting how I had been a fool.

I am very proud of this man,
You see He sacrificed a lot for us,
He wore torn shoes and clothes,
So that we could have new clothes and shoes to brag about,
He worked tirelessly everyday,
So that we would not know hunger,
Ooh yes this man is amazing.

I know he did not have much to offer,
But he offered us much more that we deserved,
And that is why I will always thank the Good Lord,
For giving me this great man,
A man I cherish and love alot,
And as the world marks Father's Day,
I will also stand to celebrate my father,
My hero.