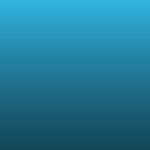 19 June 2020
Read Count : 31
Category : Diary/Journal
Sub Category : N/A
I don't want to know about the times you laugh together, play together, lay together. I don't want to know about the times you kiss her or hold her.
I don't want to know about your cuddling, playing with her hair, sharing your hearts. I don't want to know, because I know you.
It is your heart. That is what I've been longing for all my life, but that's not what I got.
That is what I'll never have. I connected with you in a way I never connected with anyone else
It was so long ago, but you showed me what I never had. Death does not scare me anymore.
The only thing that scares me is not being that loved and not being able to love someone in the same way that I love you. This is what is tearing me appart.
It is far better to be taken from this life in any way possible than to live with a heart that never wants to forget.
Death takes you to a place where you no longer see, hear or feel anything that breaks you. I still see you everyday in my memory, standing there. I can still hear you laughing.  I can still feel what I felt every moment that you were near me and I can't take it.
It's been more than twenty two years now.
Will I ever forget you?