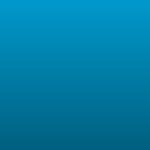 Category : Poems
Sub Category : N/A
I don't think you understand 

How loyal , deep and real

These feeling I have for u

Have never been more real. 




The cards we were givin 

May not be the winning "Ace"

I wouldn't be happier In any other place.




Your very existence 

Is enough to silence the pain

When you say you love me u 

Is the reason I'm sane.




I've have never felt 

Such a intense desire

To please all ur senses 

Sexually take you higher.  




There isn't anything For you 

That I wouldn't do,

I'll travel to the ends of the earth 

Fight the devil till he's threw.

 

I will always have your back 

Don't matter if your right wrong

I honestly believe with you 

Is where my souls belong.