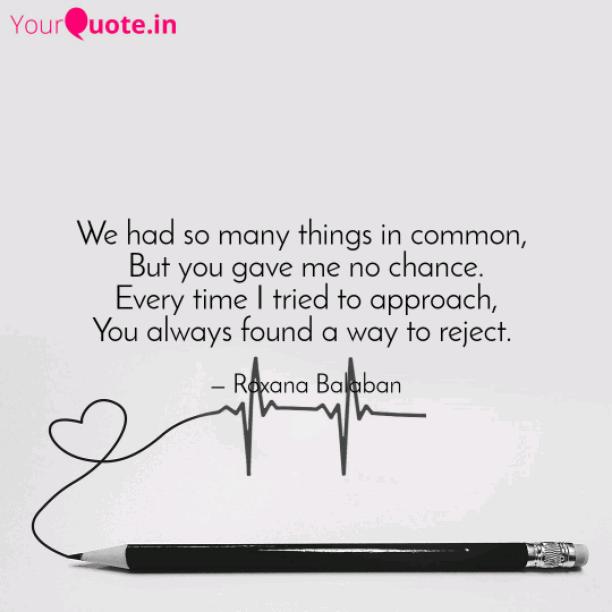 Friend Zone
Read Count : 13
Category : Poems
Sub Category : N/A
We had so many things in common, 

But you gave me no chance. 

Every time I tried to approach,

 You always found a way to reject. 




You invited someone else to dance 

And I looked at the ground, 

I didn't find the courage 

To follow your every step around. 




You are getting closer and closer to her 

And I feel like I'm running out of air. 

For you I remain an anonymous, 

and for me,

 You remain my unfulfilled dream.




 Something keeps me going, 

doesn't let me move, 

With my eyes full of tears, 

I'm trying to go to the bar. 




Alcohol doesn't help, 

but it can empower me

 To accept that reality,

 is not always the way

 we imagine it can be. 




They are getting closer, 

and after a dance, 

they are heading out,

 Probably because

 they need intimacy for talk. 




I will not let it ruin my evening, 

I will also dance

 and pretend am without problems. 




At one point our eyes intersected,

 We looked at each other 

for a few seconds and passed. 




I'm not going to ask you

 to get me out of the friend zone, 

Because maybe,

 that's your favorite place to keep me on. 




Dear heart, 

you must accept the situation,

 Love with force is not possible.

 

It is not easy to see the person

 for whom you have feelings 

Holding someone else's hand.




 I prefer you to be with another and think of me,

 Than you to be with me and think of another.