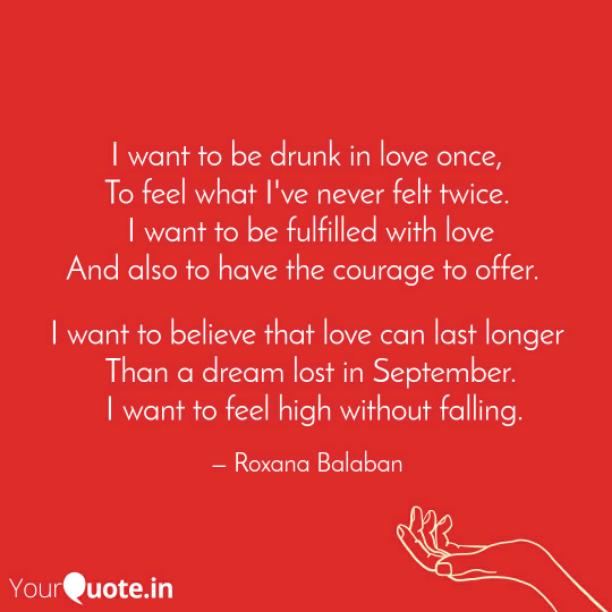 Drunk In Love
Read Count : 16
Category : Poems
Sub Category : N/A
I want to be drunk in love once,
 To feel what I've never felt twice. 
 I want to be fulfilled with love
 And also to have the courage to offer.  

I want to believe that love can last longer
 Than a dream lost in September.
  I want to feel high without falling.

  I wish I could have more courage,
 To do whatever I want,
 Without thinking
 About the wounds of my past. 

 Grab me by the hand and invite me to dance,
 Share with me all your secrets. 
 Following the beat of my heart, 
You can be a good teacher. 

 A hug will not hurt anyone
 If it is a little bit stronger than before. 
 Do not let me go after this imaginary party, 
Looking into your eyes,
 This time can be perfect. 

 Loneliness bites directly from my soul, 
Life tastes sweeter when you share,
Beautiful moments with your lover.  

I want to get drunk over and over again, 
With your words, 
With your kisses, 
With your soul.