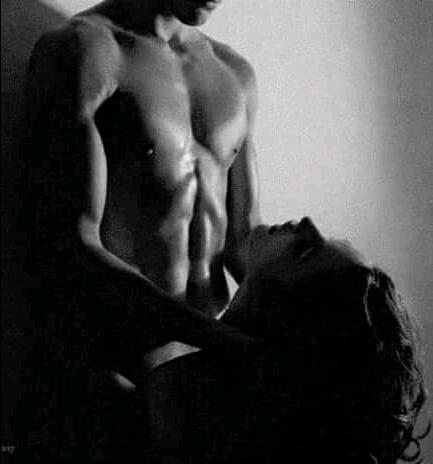 What's Going On?
Read Count : 40
Category : Poems
Sub Category : N/A
You creep into my mind, 

taking hold of my soul, 

spreading yourself like wild fires all across my body. 

Like a desert long barren and dry, 

you well me and dig me over, quenching the thirst of my unfulfilled desires. 

Who or what are you.... 

are you Magic...? 




You charm me with your smile, 

hypnotize me with your voice, 

weave spells enchanting my every being. 

You conjure thoughts of bodies lost in carnal lustre, 

seduce me with your kisses, 

taking hold of my passions burning me from within. 

Are you a Sorcerer...? 




You tempt me with lustful images, 

making sins of the flesh so tantalizing. 

My wanton desires running rampant, 

thoughts of you inside me overpowering my will. 

So much power! 

Are you a Demon...? 




You come to me, 

enlighten my senses, 

show me joy and pleasure known only by the play of gods to be mercilessly taken up in the heights of heaven. 

So heavenly.... 

could it be that perhaps you are an Angel...? 




Or are you a man; 

God's most perfect creation born from love to take me through this world, 

to show me unbridled lust and passion; 

seducing me, 

loving me and fulfilling me as no other has before. 




Or are you the hidden secret of my longing? 

Hidden deep within my conscience... 

deeper than a dream. 




Now that the secret's no longer hidden, 

the dream's no longer a dream.... 

what or who are you to me exactly...?