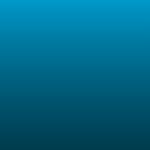 When Life Starts
Read Count : 14
Category : Notes/work
Sub Category : N/A
Who told us that life would be easy after 18?  No one. Even the realization that you're 18 is kind of hard thing to internalize. There are lots of responsibilities that will push you and it's either you flight or you fight. We're still not starting, it's only a warm-up because life would really hit you the moment you realize that you're 20 already. Fairytale is only a glimpse of your past; thus, dreaming to be one of the billionaire in the world. 




I've heard a lot of stories with different kind of POVs and I've met a lot of people upon hearing one's story. That's when my weigh of existence came crushing to my system. All are depressed and sad and disarray. Some are in the right path, but almost are astray with a glass of beer and cigarette. All of us explore things that piqued our interest or simply got our tongue curious, but what made us unwonted in each individuality is that, astray ones tend to know more by their selves involving in someone's action and get beaten by it. That's when she understands what life is about to offer without someone guiding her, or even saying what she should do or what not to. Some people could unleash what's hidden between those broken pigment that people keep on saying. Those good things that excite us before is no longer good the moment we face the truth. 




Some of us are searching for someone who's in the same boat with us. But no one even dared to be in someone's shoe. No one. Life really starts the moment you open your eyes and see rainbows with black and white.