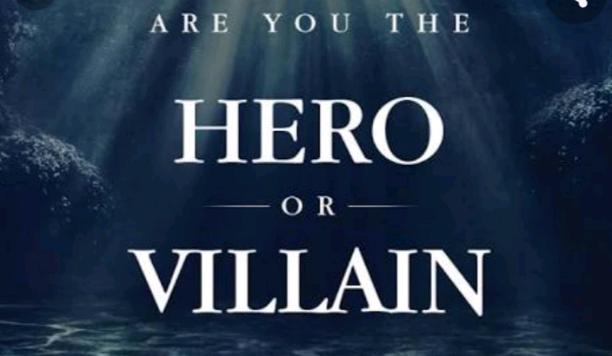 Are You The Hero Or A Villain?
Read Count : 27
Category : Diary/Journal
Sub Category : N/A
In each and everyone's life there will be a hero and a villain. 

In someone's life we will be playing a role of hero or a villain.Isn't it? 

If we are able to satisfy everyone's desire it means we are not leading of our lives. We are just living for others happiness. 

However there comes a day where we need to live our life's for other person happiness. 

Those people who leave there happiness and live for there children's happiness are called parents. Parents are the only person who smile for their children's happiness and cries for thier sorrow. When they live for us why don't we live for them in their old age? 

Are we really living a robotic life?
Are we so selfish?
Don't we get time to look after our parents? 
Did our parents where so free that they had time to look after us? 

Then why the hell there is a home called 
"old age home"? 

I entered a old age home to see how things around it going. I felt I never should come back to the place again. 

The old grandpa's and grandma's were looking for some one to love them, care them, spend time with them, listen to their stories, prepare them the food they like. They were living in the place which had a bad stinking smell. There food was so bad, it was tasteless with so much of oil. There pee wasn't cleaned. They were not well dressed. 

You know those people were been abdoned in the old age home by their lovable children's. Ashamed of it. 

Do you have time to go for a party? 
Do you have time to flirt? 
Do you have time for your weekends? 
Do you have time for your family? 
Then why the hell some we don't have time to look after their parents? 

Imagine if your parents left you in a orphanage has the don't have time to look after you. 

Imagine if your kid leaves you in such a horrible place. 

Are you a hero or a villian in your parents life? 

"Money can be earned anytime,friendship can be seeked from any other person, break ups can be resolved by an other love possibly but parents love is the only love which can't be regained once we lost them".