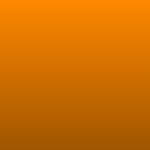 Memorial Day
Read Count : 71
Category : Articles
Sub Category : Miscellaneous
    It is on this day, we will remember those who lived alongside us. Our family, our friends, and our neighbors who influenced us throughout our lives. Like many traditions come when we will be placing flowers and assorted objects on the graves of our loved ones. Every year, I think about this time and the number of people that have lifted me up on their shoulders. The number outweighs what I can afford, so I carry every memory with me everyday. As we remember this time, you should always hold your deepest memories of those that have passed away. This is a difficult time we face, but not unlike those before us who had faced their trials throughout their own lives.
   Writing this article, makes me think of my great-aunt Ann. When she turns 16 years old, she came down with fever and suffered sickness for several months. Finally after she recovered, she was unable to walk. Her loving mother, had to help her and her struggles. Days turned into weeks, and weeks turned into more months before she was able to walk on her own. My great-aunt survived disease and her inability to walk. She lived to be 93 years old, before she passed.
   No matter how hard it your life is, don't give up just because things get difficult. On this day, remember there are those who have tried to help you. Friends and family members who have lifted you up, and if you aren't sure of any of them you can share some of mine. Even my own life has been difficult, but I don't intend to give up my dreams. Living with a physical handicap, may mean that I struggle every single day, but the truth is that I know I am carried even by those who are no longer with me. I carry their love and courage every where I go. It is with a great deal of faith, I leave this advice to you. Do not celebrate what one has lost from someone who passed, but celebrate what one has gained throughout their life from them. It is with the strength and encouragement of every single person I've spoken to which allows me to say this with pride. And to remind you of what this means to us all.

   I know most people believe memorial day is supposed to be observed for veterans, but please remember all life is precious and the deaths of those we love more so.