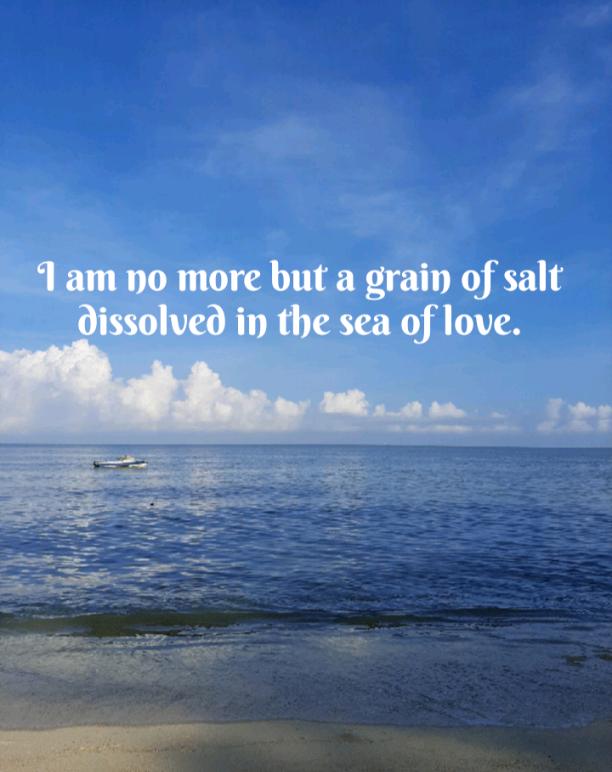 Simple As ABC
Read Count : 25
Category : Poems
Sub Category : N/A
When life becomes too heavy and the burden gets too much,

go within and connect with yourself, 

open to your heart's loving touch. 




When your heart is feeling weighed down and your mind cries to be free,

leave your house a while... 

go out and hug a tree. 




When your thoughts are in a turmoil and anxiousness is your norm,

lay in the arms of Love, 

allow yourself to feel reborn.




You see, there's no deep inner connection found with your TV, 

release yourself, turn it off... 

and set yourself free. 




Your heart is calling you out, 

go within, 

go with the motion, 

feel your heartbeat upon your skin, 

feel yourself through deep emotion




Your mind becomes quiet when peace takes your hand,

remove your worries, 

take a breath... 

stand with love upon the land. 




Feel the heartbeat of the beautiful being... you,

feel the life force, 

loving connection... 

feel yourself being renewed. 




Turn off your computer and put your phone aside, 

close that book like you 'oughta'... 

and take yourself inside. 




The joy of life is felt in connection to the natural flow,

resting, feeling, restoring... 

brings to you, a natural glow. 




So give yourself a break and feel the love it brings ...

when you go within yourself 

and BE with your beautiful Being.