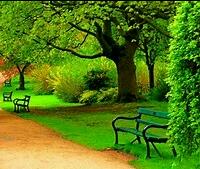 Nature...another Poem
Read Count : 19
Category : Poems
Sub Category : N/A
Nature is all around me

The flowers, the animals and the big oak tree...




The sun that shines above 

And the stars that say goodnight...




The moon that shines brightly

And the wolves that howl at night...




This is nature

It's what we see...




Oh wait a momment

Nearly forgot about the bumblebee...




Don't forget to suggest more topics in the comments...