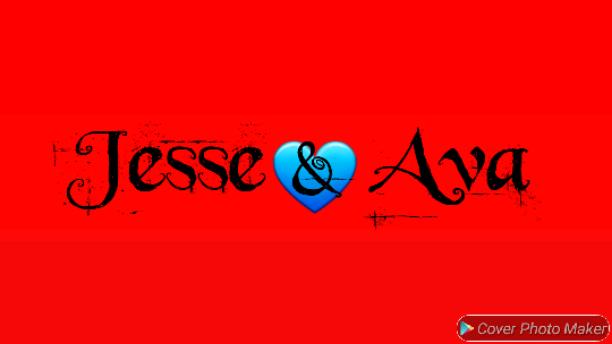 Jesse & Ava
Read Count : 11
Category : Stories
Sub Category : Romance
Thomas Jefferson High School 

Rural Pennsylvania - September 2013




Ava Lewis was a junior in high school, she was a 'good girl' who stayed off the radar and never caused problems, she was a straight "A" student, head of the national honor society and danced on the drill team. She had the face of an angel with big blue eyes and blonde hair that hung down her back. She was slim and "natural beauty" best define her from the inside out. Her best friend was Jesse Riley, also a junior in the same school who was known for his comical sense of humor, always made others laugh and played hockey. 




Wassup Ava?" Jesse said as he snuck up behind her like he oftentimes did at school. 




"You scared me Jesse, what's up with you?" Ava  said to her best friend Jesse, who she's known since kindergarten. She  recently developed a crush on him, but haven't found a way to tell him how she truly felt. The boy who made her laugh hysterically with his silly jokes had grasped onto her attention in other ways. He wasn't  just the boy next door or the outgoing kid in school, he was much more to her now and it was the last thing she'dexpected to happen in all the years  they were next door neighbors.




"So you got any plans for the weekend, Ava?" He asked, walking alongside her like he oftentimes did in between classes. Only now she didn't know how to act in his presence like she normally had. Thing were different now and when he talks to her, her heart pounds in her chest and skips a beat in between as her stomach flutters with butterflies and a warm sensation flows right through her body from head to toe. It's a feeling that Ava never anticipated to happen with Jesse, but it has and now she doesn't know how to tell him. 




"Not really, just hanging out at the house, how about you? Anything exciting?" She asked him while stopped by the door to Mr. Davis' English class, ready to turn in, but for a moment she was lost and her heart began to sink, gazing through his green eyes had infused her with bliss. His smile wasn't the cheesy smirk she once knew, it was more appealing this time around and it pulled Ava in and she badly wanted to put her arms around his neck and kiss him. She was thirsting for him in the worst way and I wanted Jesse Riley to be more than just her best friend. 




"Ava, is everything alright?" He asked her in a concerned manner, probably wondering why she was staring at him like a piece of prime rib. 




"Yeah, ummm yes I am. I'm just fine, thanks for asking." Ava said, engulfed by embarrassment as her face flushed. "I'm so sorry" she apologized. 




"No worries, I have to go to chem class so I'll see ya later. " Jesse said and walked away. 




               Three Hours Later 




Jesse was home from school and hanging out in his room playing Xbox with his younger brother, Tyler. His phone beeps with a text message from Ava.




Ava:  Jesse are you busy?




Jesse:  No whassup? 




Ava:  Can you meet me outside on the        .        deck?




Jesse:  Yep give me 5 min




Ava:  Thx see ya in a min




 I'll be back to play in a little while, Jeese sprinted out his room, down the stairs and out the back door, then through the back gate and onto Ava's deck. There she was, looking out into the yard towards the woods, back turned to Jesse. Ava had a white blanket wrapped around her body, her blonde hair hung down her back nearing her waist and Jesse thought she looked like an angel that moment he lays eyes on her. He moved closer to her silently, then whispers in her ear, "hey" Ava turns around slowly, then pulls Jesse closer to her.




"Hey" pulling his body against hers and she looks into his eyes. His smile faded and his gaze turned into all seriousness.




"What are you doing, Ava?" he whispers, caught off guard by Ava's actions, wrapped up in each other's arms, lost in each other's eyes 




"I want you to kiss me,  Jesse." she said to him, turning  up the thermostat for both of them. He puts his hands around her face  and her eyes slowly shut and his lips  touch hers. The feeling intensifies as she opens her mouth and lets him kiss her more passionately. That's when Jesse realizes why Ava was acting strangely earlier that day and they were more than just best friends all along. They stopped for a brief moment to for their eyes to connect and small at one another and their lips met again. That's all Ava and Jesse did when they were together. Five years down the line, they made it more offofficial when they said their "I do's."