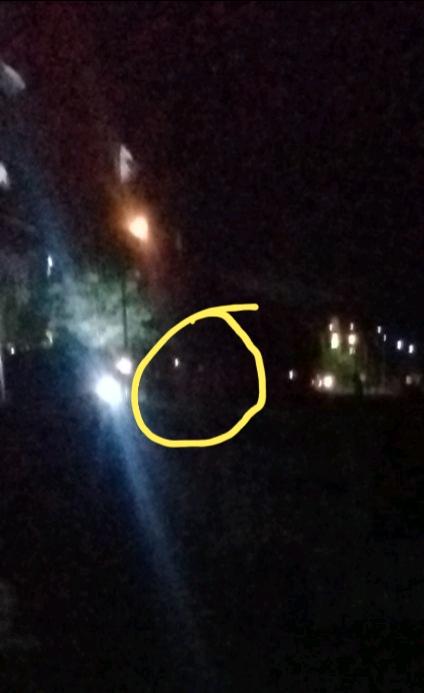 Ghost Hunt In Burkburnett Cemetery
Read Count : 11
Category : Blogs
Sub Category : Spirituality
 My name is Daniel Allen, my sister, my mother, my wife, and I have all had multiple experiences with paranormal entities. We decided to begin our own research team to better understand the spirit realm. Our fist hunt as a team was at the Burkburnett Cemetery in Burkburnett, Texas to test the new equipment.

 I would like to begin by informing you that if you are not an expert in paranormal phenomenon, this is not a trip that you should pursue. I will write about precautions and preventative measures to have a safe experience with the paranormal and how a novice might begin there adventures in ghost hunting. For now I'm going to tell you of our experiences on Wednesday night the 29th of May 2020 in Burkburnett, Texas.

 We arrived at the cemetery approximately 10:45pm, we began our hunt at the memorial in front of the parking lot. We didn't get any activity here until we ended the night. Next we moved to the memorial grounds near the entrance of the memorial where we hadn't got much activity but we did get a few readings on my sister's ghost tracking app that marks possible entities but further more allows for spirit communication. This app isn't very clear and most of the time doesn't make sense but on occasion the app is a wonderful tool. In this particular session the app said flag, soldier, and move. This is where our visit became unwelcome and activity began heavily.

 We began walking back towards the parking lot when we suddenly heard our first voice come across the spirit box that said "Tallant" we turned to our right where we discovered a grave that contains a mother and child with the last name Tallant. I took a picture here and discovered 2 apparitions 1 of which was to the right and appeared to be a young female walking away, the other did not appear friendly nor female so assuming this apparition was not a Tallant at all. We began to walk a little further and me and my mom got the feeling we were being watched and turned around in unison, where we both seen a dark figure with the naked eye. I put my camera on it and was going to snap the picture when it lunged at us and I nearly knocked over the 3 of them trying to run from it! We ran and made a left turn by a small windmill, we felt like we were alone finally and stopped to catch our breath. My wife continued a little further investigating a couple trees with a plaque in front when we heard someone say "camera" on the spirit box, I ran over there with my camera and as I aimed it at the trees the voice said "see me" I snapped the picture and instantly reviewed as the voice confirmed I should see something. Sure enough when we reviewed we seen a face beside the tree, this was the same apparition caught by the Tallant head stone. When we blew the picture up and adjusted the lighting of the picture, we noticed there are approximately 9 apparitions in that photo. We had no activity over the course of about 5 minutes when we finally heard a voice say "hi" in a southern accent. I asked what their name was and he said "Jake" the voice sounded young but I was unsure of how young so I asked if he was a child and he said "well" as if I were close but he didn't consider himself a child. So I asked if he was a teenager and the response made our hair stand up as he said "yeah" very clearly and specifically answering my questions. I continued this conversation for about a minute maybe a little less before we said goodbye and moved on. Another voice less than 2 minutes later told us to "go" in a not very nice way, so we went back to the memorial where we began to get 2 males talking to us that we learned in the conversation were soldiers and told us to remember them. The responses were short and weak but we were able to make sense of them. Our conversation was cut short with the 2 soldiers as the same voice that told us to go had said once again "leave" so we asked if we weren't welcome and the last and final response we got for the night before calling quits to respect the dead was a very stern "no".

 If you are experienced and looking for high activity then Burkburnett is a great place to go, there is times you will feel overwhelmed as you feel you are surrounded by spirits, there was one time through the night that we had multiple unclear voices and high static due to the amount of activity so it wasn't worth mentioning but it definitely overwhelmed us. You should be aware of the what we believe to have been a poltergeist pushing us to leave and even charging at us as a warning, and remember to always know when it is time to go. Due to the warning and near physical activity I would advise that novice hunters avoid this place, and if you do go then stay calm and try not to let fear take over as spirits especially unfriendlies will feed off of that and can attach themselves to you or even cause physical harm to you. I hope you enjoyed reading about our experiences and I will continue writing as we go on more adventures together.