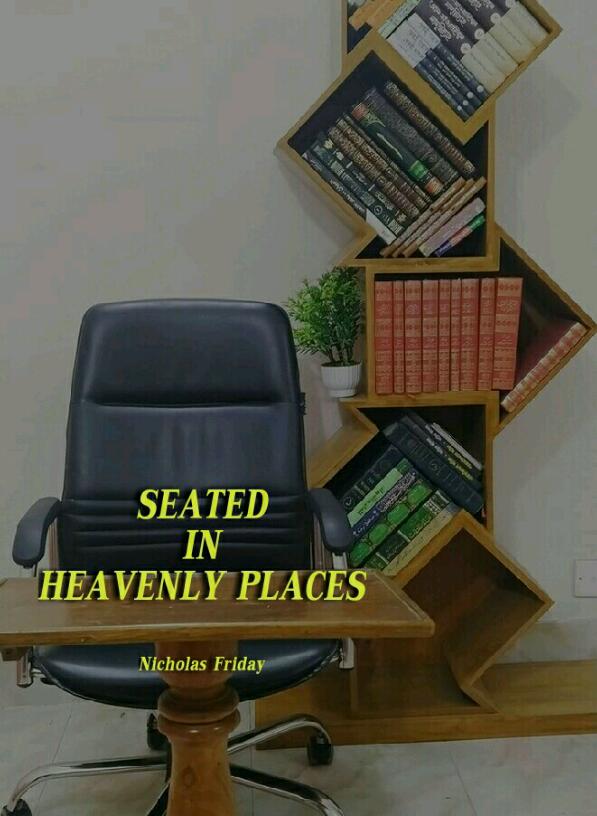 SEATED IN HEAVENLY PLACES
Read Count : 14
Category : Articles
Sub Category : Spirituality
DRedemption made all believers joint heir with Jesus on the throne of God. We are seated together with Him now on the throne at the right hand of God (Ephesians 1:20-2:6). 





We are to reign with Him now while we are still in this world and not when Jesus returns. The greatest undoing of the church is ignorance of God's provision for His people in redemption. The revelation of our position in redemption is the beginning of our true victory (Eph. 1:15-18). 




Ignorance is the destroyer of God's children (Hosea 4:6). The blessings of the kingdom are appropriated through knowledge (2 Peter 1:3-4). This knowledge is not head knowledge. It is revelation. The challenge with many believers is that we read the Bible and cram the verses but still ignorant. We fill our brain with the letter but our spirit is destitute. It is a dangerous position. You know what belongs to you but you cannot appropriate them.




THE MYSTERY OF REVELATION 




Reading the Bible in your known language does not mean you know the word of God. The word of God is more than what is written with ink and paper. The word of God is spirit and life of God (John 6:63). The words written with ink and paper alone can kill someone without the spirit (2 Corinthians 3:6). Someone can be reading 1 Peter 2:24 and still die in sickness and disease. The person has not encounter the spirit of the word. 




Revelation is when the eyes of your spirit are opened to see what have been provided by God. Revelation also means understanding.  No one can see except it is revealed unto him (Acts 8:30-31). For instance, you cannot know goat no matter the description if you have not seen goat before. One can write about goat but still don't know goat. Many believers have not seen spiritually what God has provided. You can neither believe nor become what you have not seen (Jeremiah 1:11-14, Genesis 15:1-6). 




HOLY SPIRIT, THE MASTER REVELATOR




Revelation is a spirit. No one can see revelation through study or human determination. It is only the Holy Spirit that can reveal what God has provided for every believer in redemption. What eyes have not seen, ears heard and conceived by any human mind are revealed to us by the Holy Spirit. (1 Corinthians 2:9-16). 




Believers' greatest asset in the kingdom is divine revelations. Many believers pursue wrong things. Whatever that has not been revealed to you by the Holy Spirit is not yours. If you like speak great and swelling words of faith, fast 100 days and pray without season, you will still not have them. Our prayer and fasting is to crave for revelations (Isaiah 58: 3-11). If you have not received light, you have not fasted or prayed correctly.

 

ENCOUNTERS WITH REVELATION

   

There are different kinds of revelations. You must be well acquainted with them to help you in your pursuit of encounters: 




Visions: This is revelation by pictures. The Holy Spirit show you things as if you are watching a movie. There are three kinds of visions: open vision: Your physical senses are awake but your spirit eyes are opened to see (Revelations 1:10-12).




Trance: Your physical senses are inactive. You are unconscious of your physical environment but not sleeping and you see things (Acts 10: 9-16). 




Nigh vision: You are sleeping and God shows you things in the dream (Daniel 2:9). 




Audible voice: In this instance, the person receiving the revelation hears a voice giving specific instructions but don't see anything (Acts 8:26; 9:10-16).




Quickening of the spirit: This is when the Holy Spirit quickens the spirit of the believer into spiritual consciousness and assurance of divine provision (John 6:63). This is the major way the Holy Spirit deals with believers (Romans 8:16). Whatever ever means, everyone must crave for revelations of the Holy Spirit, else, our redemption will not benefit us much except sufferings.