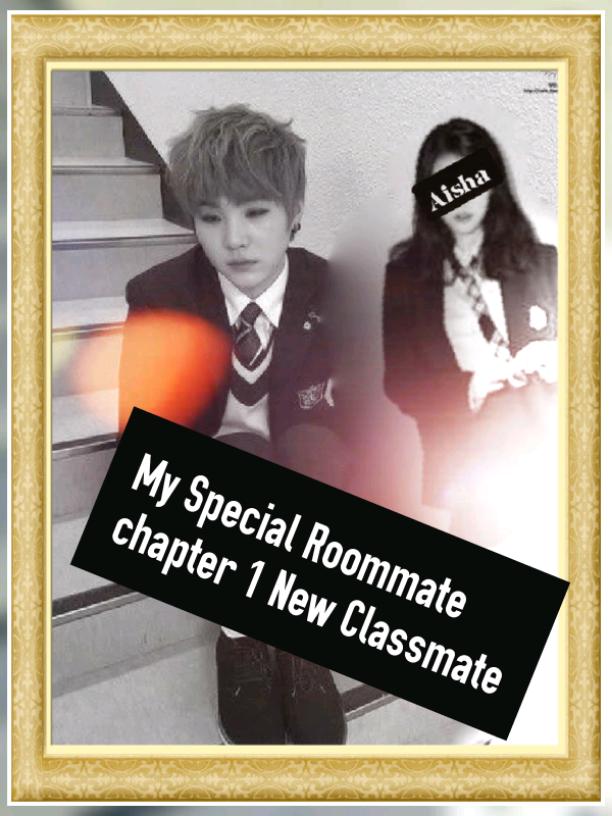 My Special Roommate Chapter 1 : New Classmates
Read Count : 50
Category : Stories
Sub Category : Drama
Hello I am Ashia  I am collage student I am  19 years old and I am single.  Let's go to my story now.  It is  the beginning of the day. I was listening music of my favorite idol Suga / Agust D.  I am big fan of Him then suddenly someone touch my Shoulder. I trun around  and saw my best friend Jisoo. 

Jisoo : "Hey,  What type of Music are you listening? "

Me : "Oo.  Hi I am listening to travel Seesaw by Suga "


Jisoo :  "Oo!  I should know it was your Favorite  Suga .  U always listen to his try to listen to Other artists too"


Me: "No Thanks and I don't need too  But thanks for the advice bff" 


Suddenly she grabbed my phone and Run away.. 


Jisoo : " If you need your  phone first You have to catch me "


Me : "Hey !" Jisoo give me my phone back!" I ran after her to get my phone I can't reach her so I ran faster then I crush into someone . I fell down and without  looking who it was I get up

 

??? : "Hey what the heck!!!  Are you blind? "


Me :" I am sorry " I bowed at him 3 times. This sound like familiar Person and I look at him I don't believe in my eyes 😰. It is Suga!!!  My favorite Rapper . 


??? : "Hello! are you there?"


Me : I am sorry I didn't see you I was chasing my friend who Stole my phone "


??? : " Okay ! "


Me :  " I am sure you are not from here . 


??? : " None of Your business!! "


 He ignore me and left.  I am Pretty sure it was Suga.  Oo yeah my phone  I walked in  my classroom and saw Jisoo.  I punch her and teas her.  


Me : " Give me my phone '


Jisoo : " Aaa!!  Aisha it's hurt "


Me : " I said give me my phone " 


Jisoo : " Here your phone I was only playing around  With you "


Me : " Don't do this again !" 😖


Jisoo : " Okay ! Anything for my BFF"


Me :  " We are BFF "


BELL RINGS!!!!!  Everyone goes to site and  Teacher came.  We stand up and say 


Class :  " Good  morning Sir!!"


Teacher : "  Good morning class site down "


We sited down 


Teacher :  " Today we have a new Student " and I head side of my desk 


Girl1 : "Is it a boy? "

Girl2 : "  I hope it is "

Girl3 : " I have been single to get this boy "


Teacher : "Silent Class!! "   So please come in new student "


He enter and I don't believe it was him  😱! I met him early I knew he is new to School and in he is my classmate .