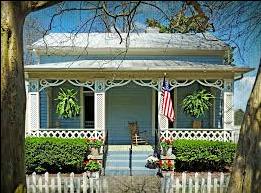 The Front Porch
Read Count : 21
Category : Books-Fiction
Sub Category : Adventure
Mr. Todd was always sitting on His front porch, and he would have a glass of coffee in his hands every morning. Mr. Todd was 80 years old and He always spent time with God.  The first thing He would do was go to his front porch and sit, and Pray.  This day a man who looked like any other man you would see came and said may I sit with you?  Mr. Todd said sure have a seat. 

   The man sit down and he said remember the prayer you prayed about seeing heaven and being with the angels?  Mr. Todd was shocked, but the man said today your gonna come see your prayers answered.  The man said for 80 years you prayed to see heaven, and you prayed to see the throne room, and you had many storms and mountains in your life.  What you don't understand is that is your testimony to people. The only reason you brought many to church and they accepted Jesus is because they saw you in your weak condition having faith in Jesus.  

  See Mr Todd things don't happen just because but God uses the bad and turns it into good.  God takes the pain and uses that for a testimony, and God takes sickness and uses it for strength for other people.  You don't  see it but you have touched many lives in your time, and every morning God was sitting near you as you talked with him.  Even the days that were gloom when you lost your wife and she had to leave for heaven God sit beside you and He hugged you while you cried that night on this porch.  You were always close to God and God loves you so much.  God loves you beyond human love my friend. 

   Mr. Todd looked out into the sky and saw this bright sunny light and the man took Mr. Todd's hand and they bothed walked up to the light.  A voice said welcome home my beloved I been waiting to see you.  When Mr.  Todd went into the light he looked about 30 years old not 80 anymore.  Friends someday if you keep praying your prayers will be answered, and Mr. Todd prayers was to see heaven and he gets to now because he kept praying God let me see heaven when I am soon to pass from this earth for 80 long years.