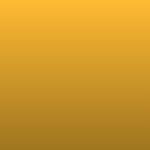 Kaima's Adventures Book 3 Chapter 3
Read Count : 15
Category : Books-Fiction
Sub Category : Science Fiction
Dear Journal, it's Ben again, I do miss Kaima, which has made me realize, when Kaima and I were talking about the future we never decided if we would just say we wanted to stay together.




Then, I went into deeper thoughts about what if Kaima while with the gods and goddesses she's given an even bigger decision between her family and her destiny; then what does that leave Ben with.

So, while watching a bunch of magical adventure shows and reading a few books about a girl with magical powers and almost none of them end up with somebody they loved or had a crush on, in the end they just go on a journey.




That's when my idea and decision became clear. Actually it happened when I passed the jewelry store.

So, I entered the jewelry store, bought a ring, and told my family, then told Kaima's friends and family my idea.




The story goes to Rose's living room.




"You want my blessing to marry my daughter to someone who we don't know will agree or disagree", said Steve.




"Yes", said Ben.




"I have waited for this day", said Jasmine, with a sparkle in her eyes.




"So, have I", said Mina, cracking her knuckles.




"I know a person who could predict whether or not Kaima will say yes or not", said Kina.




"Who?" asked Rose, suspicious, yet curious.




"The great greek goddess Athena", said Kina.




"Of course, she can predict every solution", said Marvin.




"That's great, but how do we get her to appear here?" wondered Rose.




Kina gets a mirror, and says "From the deepest oceans to the greatest seas, deep into the land that has never been seen. I call Athena, the goddess of knowledge".




The mirror spins and shows Athena.




"Kaima's friends isn't it a bit early to ask this question?" asked Athena.





"True, but with Kaima being in a cave where she might be living for over a thousand years, we can't help, but worry about these things", said Jasmine.




"Okay. Kaima will say yes, but in-between the wedding…" said Athena, then the mirror floated in the air and evaporated.




"Wait! What will happen in-between the wedding?" asked Mina, worried.




"It probably was nothing", said Jasmine. "The most important thing is Kaima will say yes, which means I have to get the wedding dresses".




"I'll have to bake the cake and make the meals", said Kina.




"I'll help", said Rose.




"I'll prepare weapons in case something bad happens", said Annabelle, once she teleports away.




"I'll take care of decorations, and the presents", said Marvun.




"Can I help?" asked Steve.




"I should handle the invitations and the rings", said Ben.




"Mind if we help?" asked Cat, with Dr. Liama and the team following out the portal.




"I thought you were giving a tour to the alien president", said Kina.




"Me and Jake were, but the alien president warped back to his planet to analyze his notes, NASA is using their new technology to keep an eye on them", said Neddy.




"Well, this is great, more helpers. Neddy, you can help me with picking out tuxes for the men", said Jasmine. "Jennie; you can help Ben pick out the rings".




"Nia, you can help Annabelle with making sure the wedding is disaster proof", said Jasmine.




"I should help them with that as well", said Dr. Liama.




"What can I do?" asked Cat.




"I do, both the girls and boys measurements, you can help us with that; oh! And we need flowers", said Jasmine.




"So, who's the best man and the bridesmaid?" asked Mina.




"Mina, you can be one of the bridesmaids along with Kina, Annabelle, and I", Jasmine decided.




"Perfect, let's get this wedding prepared", said Rose.




Everybody gets into their positions.




Kina and Rose get out a recipe book along with getting out the ingredients to make the desserts.




Jasmine and Neddy go to a wedding store, while Cat sends the measurements of each person in the living room.




Annabelle, Nia, and Dr. Liama gather items that will protect everybody that will be at the wedding.