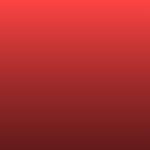 Horror Of A Babydaddy
Read Count : 7
Category : Poems
Sub Category : N/A
Fake af and grimy as hell
always scheming something,
but no body can tell.
Underneath his fake exterior
is a underhanded individual.
I'm the good he wishes to destroy
and reap all my happiness and joy. 
He thinks it's fun and games
to play with my life as if it was okay. No one knows his true intentions, but
he is a evil as I already mentioned. One day I will achieve 
to unmask this monster that decieves. 
And finally I'll be free 
to live my life and just be me.