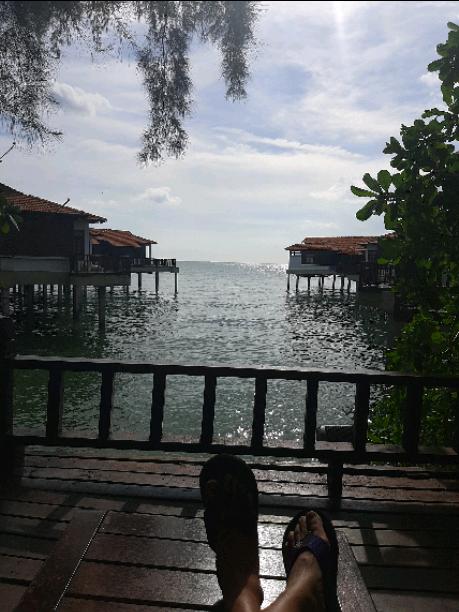 We Are The World
Read Count : 17
Category : Articles
Sub Category : Motivation
During the 8 o'clock news tonight, our Prime Minister made an official statement that our military will be brought in to help the police force in enforcing the Movement Control Order that has been put in place since early this week. 




Just moments ago, I received a WhatsApp message from my neighbourhood Residents Association informing us that the main market in our residential area will be closed on Monday for thorough cleaning and sanitizing purpose. 




A few nights ago when my brother went to get take-outs dinner from the McDonald's outlet in our residential area, he was pleasantly surprised. The moment he entered the premises, a McDonald staff came up to him to take his body temperature. As soon as his temperature on the device confirmed he was well, only then he was allowed to proceed to the counter to place his order. A notice was posted on the door stating that only 3 customers are allowed into the premises at a time. I never thought I'd ever see that happening at McDonald's especially when it's a 24 hour outlet. But this is what it has come to. 




My residential area is like a little town with many offices and businesses. With that, comes a lot of people, not just the residents alone but people from other places who work in offices in my area. 24 hour restaurants are plenty in my area, pubs, food truck area, the works. You can see people at any time of day or night, it's like a little town that never sleeps. However, all that has changed since early this week. This roaring place now feels like a ghost town. 




Social Distancing. What's the opportunity here?




We are literally being asked to cut off our social life. To spend more time slowing down. There will be people who look back on this time and see it as a giant pause button. Something that disrupted their regularly scheduled programming and they will pick up right where they left off when this all comes to a close. They will be who they were before this event, with just a little less time left on this planet to change that.




And then there will be those of us who see the opportunity to grow and to prioritize. We can have gratitude for the cosmic intervention that is causing us to re-examine our priorities and give us space to expand ourselves. There has never been such a clear invitation to work on ourselves.




Use this time to get to know YOU. Use it to develop new awareness and skills. Come out of this time period with additional tools that have set you up for success towards whatever vision you have for your life.




Love up on yourselves during this time. Hopefully, this is the only event you'll ever see like this. And the only chance at this opportunity.




Lastly, be safe and be responsible. This is OUR fight to win.