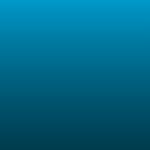 Every Cloud Has A Silver Lining...
Read Count : 33
Category : Articles
Sub Category : Motivation
Hi guys....
                   Today I'm writing on the topic every cloud has a silver lining...
This is a phrase which has a deep meaning hidden in it. It means that after bad times good times will come... Let's take an example of a rainbow...A rainbow can only be seen after a thunderstorm or heavy rain. In order to see a rainbow a person must experience the thunderstorm...

A cloud doesn't really have a silver lining but if seen deep inside if you imagine things positively it does...

To be continued...