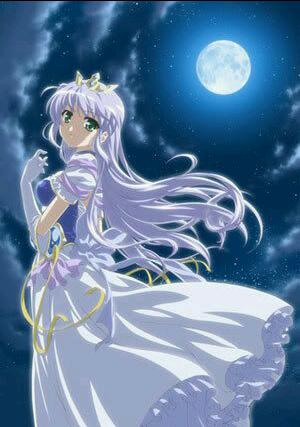 Imaginary Dreamland(Complete Story)
Read Count : 24
Category : Stories
Sub Category : Fantasy
Once upon a time in my imaginary dreamland, I lived in a beautiful sand castle. The castle had 10 floors, about 100 rooms, 2 kitchens, 50 washrooms, and a very big roof decorated with plants and flowers. Each room had a small balcony enclosed with battlements. My room  was the master bedroom. There was white-colored wood furniture in my room and a long oval mirror. I had hundreds of beautiful dresses in my closet and so many books that I placed in shelves. I usually wore a blue dress and a garland of flowers on my head. I had blue-colored hairs and fair skin.

Everyday, I woke up early in the morning by the sweet voices of birds singing in the trees near my window. After opening my eyes, I put aside my velvet blanket, wore the slippers, and went out of the bed to get ready for the new day. There were lots of fruits on the dining table. I ate the fruits and had a wonderful breakfast that was cheese omlete, mango smoothy, bread, and butter. I then went to the University and after it I bought some books from an open library. In the evening, I went to meet my friends. There was a huge garden near my home where I used to meet my friends. The garden was full of colorful flowers and beautiful butterflies were flying here and there. There was always spring season in the imaginary dreamland. Everything was unique there and different in some way as compared to this World. There were no cars, bikes, buses, or planes. Everyone traveled by horses, flying unicorns, trams, and ships. 

On every night, I slept by reading my favorite story books and watching the stars from my window. Sometimes there came a fairy to meet me before sleeping. She put some special powers in me. The power to fight every hardship, to tolerate every grief, to learn positivity, and to be self-independent. Honestly, we were 6 best friends, Lily, Shawna, Noni, Cassendra, Elizabeth, and me Frea. Each and every of my friends had different powers. I had the power of war. That means I was strong enough to fight with enemies. Lily had the power of fly. She could fly without wings. Shawna had the power of intelligence. She had a wonderful brain that she could read a book in a minute. Cassendra had the power of run, means she could run one mile/second. Noni had the power of fire. She was able to survive in the fire without burning. Lastly, Elizabeth had the power of invisibility. She could become invisible when she wanted.

However, I had other friends too. But they didn't had the special powers. They were like normal human beings. But there was one power that everyone had, the power to change themsleves into what they want by the help of a magic stick. For example, I onced wish to become "snow white" and I became like her. I was shocked with excitement when I saw myself in the mirror. I completely looked like the snow white. But that magic stick worked only on a special day, and that was the leap day, that comes once in four years. The magic stick was given by a fairy and it was active till 12 o'clock at night on the leap day. After that time, the magic stick and the fairy became blured and disappeared.

Furthermore, there were  no restrictions to live in that imaginary dreamland. Anyone could go there through sleeping. Everyone had a life, home, dresses, foods, and everything of their choice. No one fought there and no one argued. All people lived happily with each other. All were friends. No one insulted others and no one was arrogant. Every person had a kind heart and an open mind. All the people respected one another. Another important thing was that each person lived alone in their homes. I lived in my big castle alone because there was nothing to be afraid of, like thiefs, robbers, ghosts or zombies. Everyone had a peaceful life.