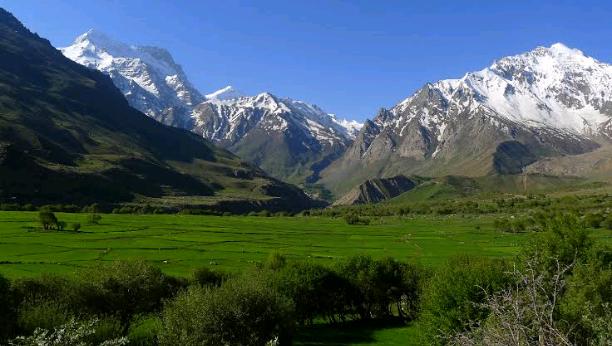 Beautiful Bloodbath
Read Count : 20
Category : Diary/Journal
Sub Category : N/A
The sun was setting beautifully as the last dying rays of suns shimmered over reflective ice. My house was about half a mile away from my workplace so I decided to walk to home instead of waiting for the bus and of course who would dare to defy that glittering seducing beauty of the Kashmiri mountains. 

Just before leaving the office I had a call from my mother that she prepared my favourite dish at home, it was my birthday which made the excitement vessel overflow inside me.

 After the bad summer season when us Muslims were religiously bound to do Qurbani(Ritual Sacrifice of Animal). The Hindus disliked it as their religion abjured them from eating cow's meat infact they regarded cow as a sacred animal consequently it resulted in an outbreak in which the police not surprisingly backed the Hindus. My family had always remain neutral on these issues as my mother already lost my brother in a Hindu-Muslim fight. I still remember her eyes when hatred and killing intention sparked in them for the revenge of her child!

I was about to reach home and it was already dark when I saw a crowd gathered outside my house. Many people were crying and I clearly saw the face of neighbouring aunt crying out loud. I was startled so I rushed down the alley, rushing through crowd and breaking through the wall of people who were trying to stop me. I was already in tears as I coukd feel it was about my mom and something is horribly wrong. As I entered my house my heart fell in depths of mariana trench , body trembling with saddened frustration as I saw my sister and mother lying bare on the floor.  The blood glistened in dim light of our poor house and moments after I fell unconscious on the floor still crying in my unconsciousness. 

After I woke up my neighbours told me that my mother bought beef from a muslim shop and was reaching home when two policemen chased her of course for buying cow's meat to make my favourite dish at home. My mother and sister were brutally murdered after suffering from sexual abuse. After that we decided to arrange funeral in fajr(The praying time in morning of Muslims).

I laid in tears in bed all night alone, hoping to die or murder those criminals. The same hatred and killing intention sparked in my eyes like in my mother's eyes when she saw his son dying. After the funeral I was faced with choices. Whether kill all my pride and forgive them, or kill all of them.

I was not a murderer but won't you avenge your brutally killed mother and sister? And I decided to plot for revenge. I supported Azadi tehreek(ideology of freedom) with all I got and started meeting with other people like me. After a week or so I was standing armed with a gun I theft from police and I could hear them chanting. Terrorist!

The curfew here continues so does the terrorism but what will you do when you read this story? Just go and pretend everything is fine just because this crackdown is against Muslims not against humans. Good luck with your daily life!