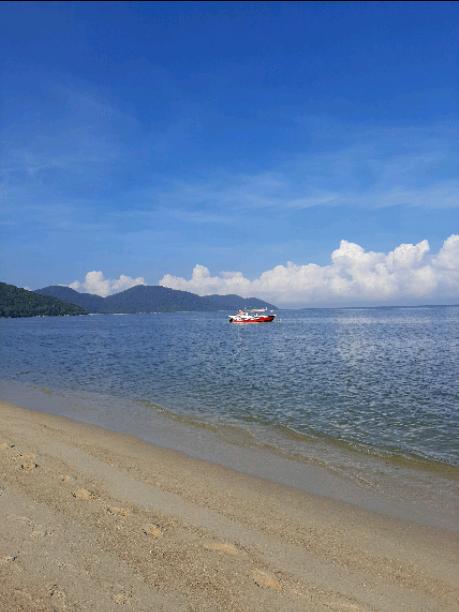 Sun, Sea, Serenity
Read Count : 27
Category : Diary/Journal
Sub Category : N/A
Everybody goes through hard times. The levels of hardship and struggle may differ but whether we like it or not, we all will be tested in one way or another. It is just the way Life is. Life's whack sense of humour to wake us up to see what we're truly made of. As much as we hate being tested with struggles, it is also true that it is through hard times that we do learn the lessons that we need to learn to have a better understanding of who we are. These lessons may be tough, they may be painful, but at the end of the day, it is really a matter of how we choose to handle them that sets the tone for our lives. 

I've had my share of struggles too. Like a lot of people, I was focused on finding answers and solutions, and I was desperate to find them as quickly as possible. I became stressed and anxious. The stress messed up my emotions and the anxiety drove me up the wall. It was hell. 

On February 13th, when lovers were busy playing the games lovers play, I was feeling a slight pinch in my heart as it would have been my 21st wedding anniversary. The divorce that took place in May 2019 was hard on both my ex-husband and I. But his unexpected death in September of the same year was a blow I was struggling so hard to stay strong. And so, I decided to do something different for our anniversary this year. I took a short trip up north to the island of Penang. 

There is something calming about the sea for me. The way the rolling waves rush to shore, the rumbling sound it makes, it gives me a sense of calmness which I cannot find in the city. Walking barefooted along the beach of soft powdery sand with gentle breeze kissing my skin, I found peace and serenity. 

It took me a while to realize how exhausting it was trying to figure everything out and when that realization hit me, it occurred to me that I didn't really need solutions. At least not immediately. What I really needed was to feel that calm wash over me, the peace that comes only with acceptance and faith in The Almighty. I also realized that the "problems" I believed I was struggling with were not really problems. They were merely a part of my Life's journey. 

Today, after years of putting myself through all the unnecessary 'drama' of trying to be a wizard in problem solving, I now know better. I don't always need solutions to every problem at once, or rather the proof that things will be okay. I realize now that all I needed was time and space to process. Realistically speaking, in those moments of feeling overwhelmed, what I really needed was Peace. 

That peace will not come from filling my mind with scenarios or by letting my imagination run wild. It will not come from feeding into doubts or taking impulsive actions. That peace will not come from giving up or from assuming the light of dawn will never come. But that Peace, it does come. It comes from patience, from stillness, from acceptance that not all things are within my control, and it comes from an acknowledgement that time must pass before I see the resolutions I desire. 

So in my struggle this time, I flipped the script. I let go of doubts, second guessing, fears; and indulge in faith and hope. I let go of the incessant insistence on finding proof that I will be okay, and instead be calm, allow in the peace, and surrender my full trust in God Almighty. 

I found Freedom. 
I found Peace. 
I found Serenity.