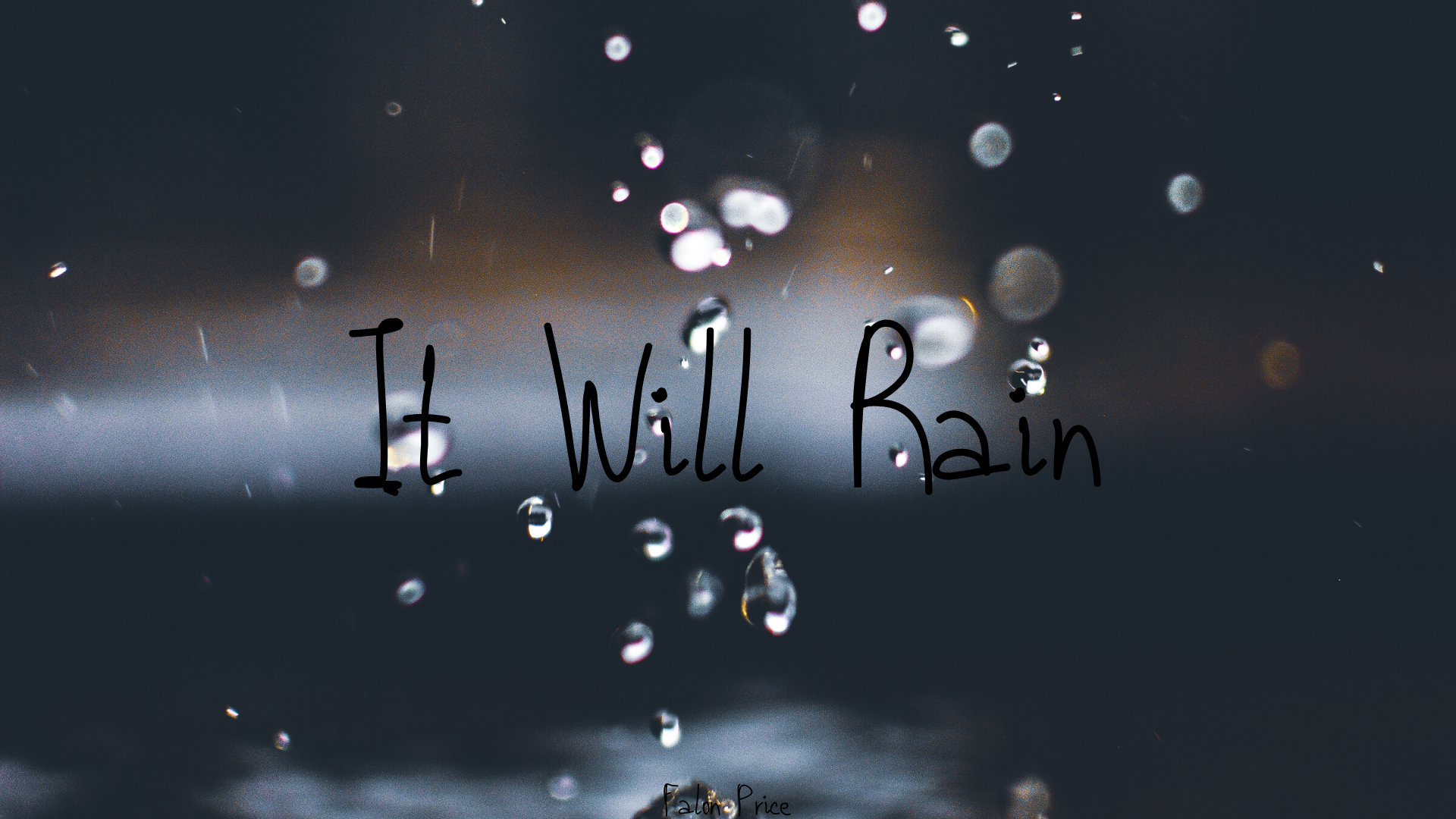 It Will Rain |Part 3 Of 10|
Read Count : 25
Category : Books-Fiction
Sub Category : YoungAdult
Sage walked down the street, constantly checking her phone. Her heart was anxious the entire time. After 19 years of doing as she was told, she had no clue how to act or what to think. She sighed, putting her phone in her back pocket.

She heard the music a few minutes after as she came upon The Red Pony. The club itself was bigger with red trimming and black and white lights all over the building. The door were stained glass. People were outside and inside of the place.

She crossed her arms as she walked towards the door. Many people bumped into her and laughed as she walked past them. They were mainly drunk males that were in groups. She shivered as she went inside the door.

She looked around, seeing the five girls from earlier dancing on the floor with guys that they weren't with originally. Sage then looked over to the bar and saw that it was empty. Many people were dancing or outside; some were upstairs.

She made her way t the bar, sitting down. She put her pocketbook in front of her so she could watch it. She grabbed her phone and held it in her hands, cracking her knuckles as she did so.

"Ma'am, would you like a drink?" The male bartender asked her. His voice was deep and husky; he sounded older.

Sage then looked up and made eye-contact with him. He was a red head and his name tag read 'Xavier'. His eyes were an exotic green color and he had fair skin. She simply nodded at him, not able to speak. She'd never drank before.

"How about a grasshopper? You seem like that type of girl." He chuckled as he started to mix the drink. He then slid it to her. It was a thick green color and it smelled like a herbal tea.

Sage smiled as he walked off to other customers. She then looked at the drink and picked it up. She then shot it back and drank it all. She coughed as she put the shot glass back down on the bar. She shook her head.

Sage then sighed, pushing the glass over to Xavier who took it up. She then unlocked her phone and checked her parents status. They were still asleep. She sighed, putting her phone in her back pocket.

She gasped as something wet and cool spilled down her back. She turned around to come eye-to-eye with the blonde guy from earlier. His eyes were wide open with shock, "I am so, so sorry!" He exclaimed as he spoke to her.

Sage then noticed he worked there. He had a name tag. He gave her a look, trying to figure out her emotions.

She spoke, "Kros?"