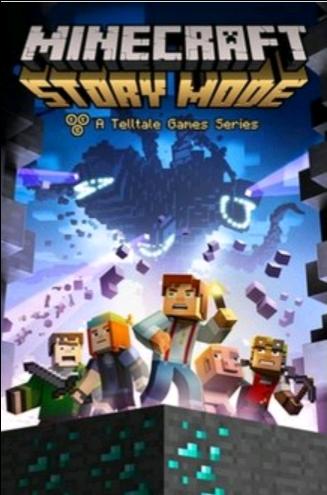 Minecraft Story Mode
Read Count : 9
Category : Books-Fiction
Sub Category : Horror
Minecraft: Story Mode is an episodic point-and-click graphic adventure video game developed and published by Telltale Games, based on the sandbox video game Minecraft. The first five episodes of the game were released between October 2015 through March 2016, and an additional three episodes were released as downloadable content in mid-2016. The game was released for Microsoft Windows, macOS, PlayStation 3, PlayStation 4, Wii U, Nintendo Switch, Xbox 360, Xbox One, Android, iOS, Apple TV, and browser through Netflix. The game was developed in association with Mojang, the original developer of Minecraft. A retail version was released in December 2016.[14]
The game follows the episodic format that Telltale Games used for its titles The Walking Dead, The Wolf Among Us, Tales from the Borderlands, and Game of Thrones. The game centers around a new character named Jesse, who can be either male or female, as they and their allies attempt to save their world by defeating the Wither Storm.
A second five-episode season was released by Telltale in July 2017, continuing the story from the first season and influenced by players' choices made during that season.
Both games are no longer available for download because of Telltale Games' closing in the fall of 2018.