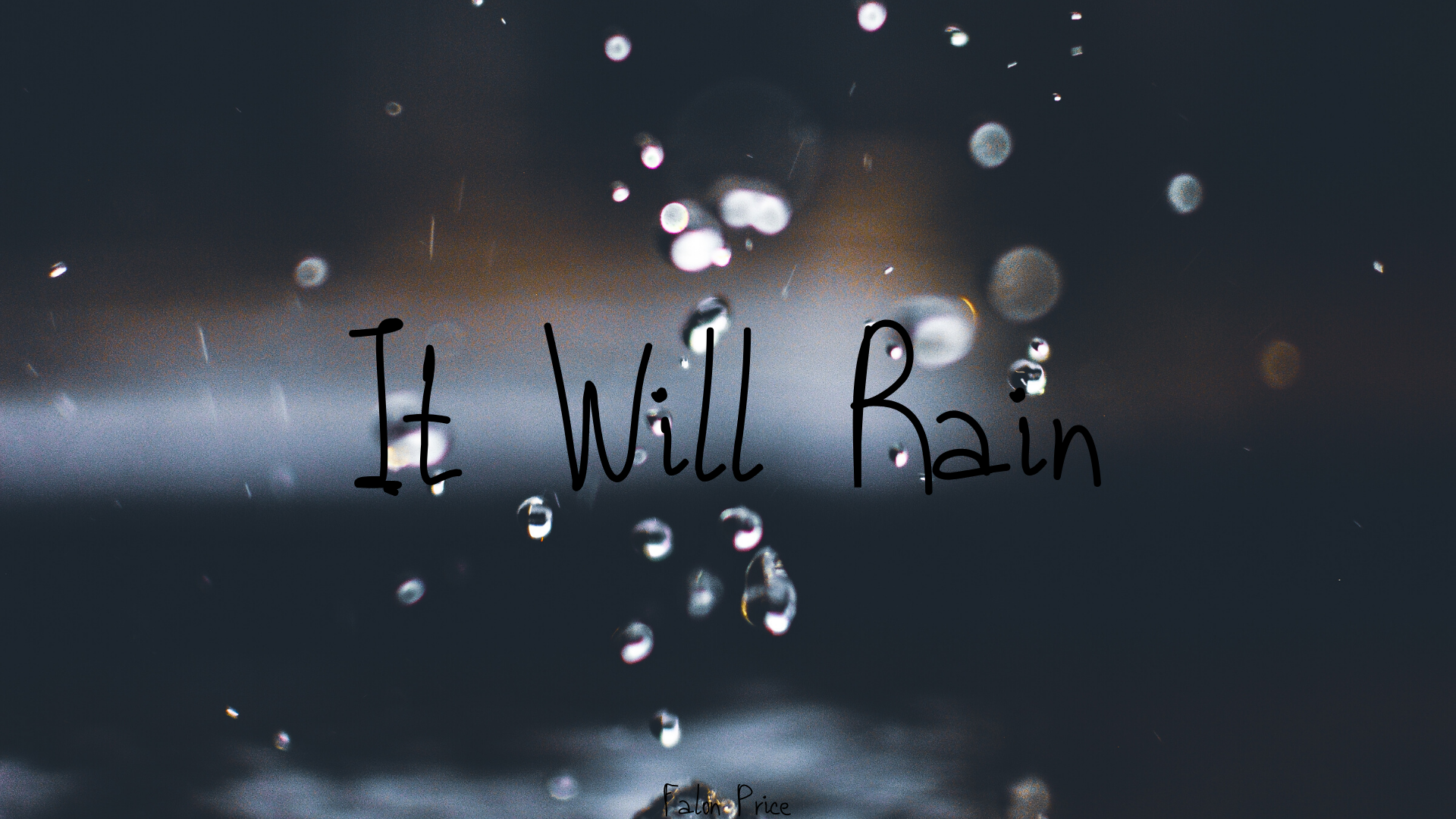 It Will Rain |Part 1 Of 10|
Read Count : 10
Category : Books-Fiction
Sub Category : YoungAdult
"What do you think you're doing?" The girl in the wheelchair looked at the strange man in her room, not taking her eyes off him. She wasn't as alarmed as many people would be.

The man smiled at her, turning around, "Are you Sage Puth?" His voice was deep and husky. He wore all black and spoke quietly but firmly.

Sage nodded, "I am. Who are you?" She stopped in the room, putting her brakes on. She had long brown hair and deep brown eyes. Her skin was tan with a hint of olive to it.

"Do you know why you're here?" He spoke to her, completely ignoring her question, "Or have they not told you anything since you've woken up?"

"What are you talking about?" The girl raised an eyebrow at the man, "My coma?" She then laughed at him, "Why are you asking me this?"

"They haven't told you the truth, have they? What have they said?" He walked a little bit closer but stopped when he saw something flicker in her eyes. He smiled gently to her, "Tell me what they've told you."

Sage nodded, "They said I got hit by a car nearly a year ago.. I woke up just the beginning of this week.." She paused and took a sharp breath, "So three days ago." She then looked up at him with pure confusion in her eyes.

"Ah, of course," The man nodded as he sighed to himself, "Tell me, do you want to know the real story, Sage?"

Sage just looked at him plainly, "Why should I trust a stranger like you?" She was blunt and firm with her words, not sure where she stood in this situation.

The man then got closer to her face, "I'm the reason you're here."