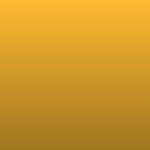 Category : Blogs
Sub Category : Relationships
I know in this world of ours,we go through an abuse called "Emotional Abuse"and because of this we all get angry at ourselves for either trying to make a relationship work or making it fail. Most of us at times regret even going into one(relationship) at the first place because of the disaster(s) and heart break which has "cost"us a lot of damages to our heart, soul and body.

But there is a good news if anyone has just left a toxic relationship;

1.First, you will get angry at them because of all the things they did to you. 

2.Then you will get sad because you will miss the idea of how things 'would have been'but 'definitely were not'. 

3. Then you will get angry with yourself because you should have left earlier. 

4. Finally,a day... I said a day will come when you simply "won't care or think about it"and on rare occasions when you are reminded of it(relationship) or them(Ex(es)), you won't feel anything but PEACE!