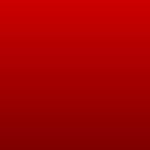 What You Are
Read Count : 24
Category : Poems
Sub Category : N/A
Gentle touch, a warm breeze,
The cozy feel in the winter,
The flower bloom in the spring.
Like the sweetness from a sugar cane,
Bringing so much pleasure to oust my pain.
What you are.
A rainbow and a storm gone,
The answer of beauty, a perfect song.
What you are.
Love and lyric in harmony,
Like fireworks and hot blazes,
Shooting stars showing off a symphony.

Just like a first love,
Butterflies in my stomach, first hug.
Like teenage love on the phone,
Up all night with you,
Never wanting to be alone.
Pink cookies and honey milk
Body on fleet, a silhouette of silk.
What you are.
Like a first crush,
My knees get weak, first touch.

Always loving you always,
For what you are

Making it feel alright,
I'm moved to say in thought of you,
Painting a pretty picture
Making sure my skies stay blue.

What you are,
All my hopes and dreams.
What you are,
Is such a blessing.
What you are,
The one I will never leave.
You are.

Loving you always.