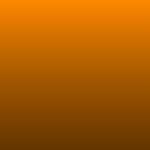 Category : Diary/Journal
Sub Category : N/A
Depression is like a war

That never ends.

And endless pain on whether you

Win or die trying.

But for a long time, I'm yet

Still in that war.

I'm still fighting.

For what?

I don't know. I don't know...

Because what is there to fight for?

Freedom? Love? Care?

I have all that. I give all that.

But the only people that guve back

In return, is my family.

No one else gives.

I give all I can have, I give to show I care.

Friends don't feel like friends.

They aren't my friends if I don't trust

Them.

So then, I have no friends.

Such a young age, how could I

Be this sad?

I know right...

When will it end? This pain and suffering.

Will it ever go?

It's like I'm in the endless hoks of

Darkness. And the farther I go, the more

Lost I feel.

More sadness, I get agitated more.

Why can't I be normal?

Depression is a disease you can't see or touch.

But I can feel it. Every day.

And no one wants to help me.

No one wants to put the pieces of my shattered heart back together again.

I can't do it myself. I've tried, but failed.

I can't be my own therapist. But yet, I talk to myself.

I tell myself things I already know.

And I know that.

But I can't stop. Because who else would listen? They don't want to listen.

So I have to talk to myself.

Though it doesn't help.

No one sees my sadness.

Because they don't understand.

Understand my pain. How useless I feel.

How easily hurt I can get.

How I was already hurt...

I'm a human being.

I have emotions.

And they were shattered.

Why did I have to be this way?

Why do I always choose the wrong friends?

I'm always kind and loyal.

I'm always there for ones that need someone to talk too.

I'm always there for the good times and bad times.

But yet...

No one is there for me...

They stay for the good times.

But leave when I need help.

Why?

Why are they like this?

Why can't they see.

Why can't they see they hurt me.

How there words are sharp as needles.

How they break me.

I try my best to make everyone happy before myself.

But yet...

No one helps me...