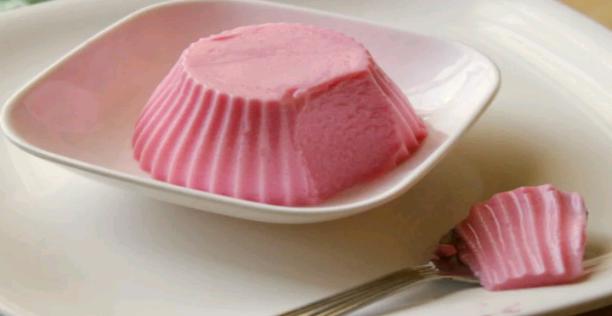 Rose Milk Panna Cota
Read Count : 22
Category : Recipes
Sub Category : Desserts
Ingredients

1 cup 

Fresh cream

1 cup 

Milk

1/2 cup 

Condensed Milk

3 tablespoon 

Rose water

1 1/2 teaspoons 

Gelatin

 , vegetarian if you are vegetarian

Directions for Rose Milk Panna Cotta Recipe

To begin the preparation of Rose Milk Panna Cotta, mix the veg gelatin powder and 2 tablespoons of the milk. Set aside for 5 minutes.

Mix the remaining ingredients in a thick bottomed saucepan.

Place over medium heat for about 2-3 minutes or until it becomes slightly warm.

Add the veg gelatin and milk, set aside in step 1, to the above.

Stir continuously and continue to cook on low heat for 2-3 minutes or until the mixture starts to thicken slightly.

Pass the creamy mixture through a sieve to remove any lumps.

Pour into ramekins or silicon molds.

Place in a refrigerator after 10 minutes.

Allow the Rose Milk Panna Cotta to set in the refrigerator for about 2 hours and serve chilled as an after dinner dessert with Quick Roasted Vegetable Bread Pizza Recipe and Herb Mushroom Bruschetta Recipe..