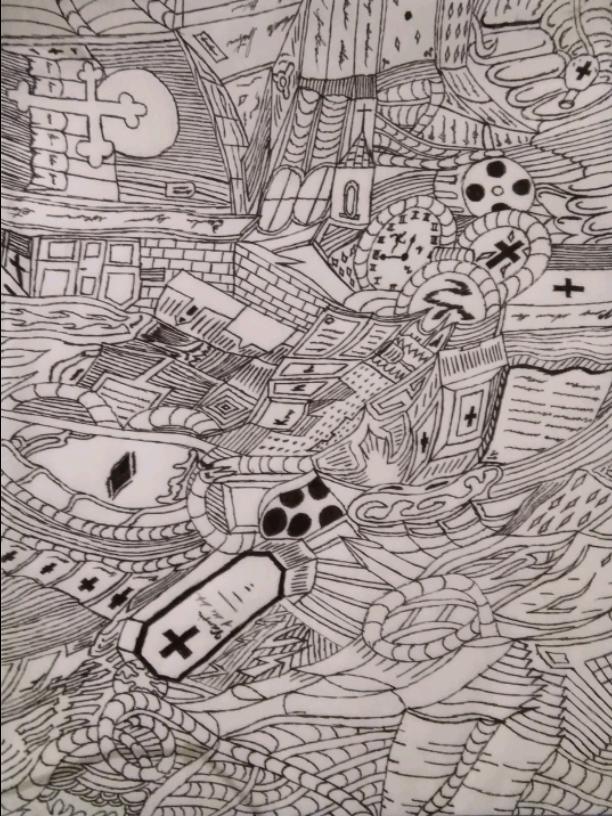 The Sounds Of Saddness
Read Count : 11
Category : Poems
Sub Category : N/A
Walking through the moon light
Shadows dancing on my graves
Head stones cracking as I walk
Dead arising with just one gaze
Humans screaming in the darkness
Fearing for everyone that walks within the sounds of sadness

Ears bleeding from the possession
Lips covered blood lipstick
Bone crushing turns and bends
Screaming from the distance
Hands shaken by the devil
Fearless priests with crosses as guards
Holly water splattered blood crosses upon her head
Upon Thy face of evil
Priests fearing for the sounds of sadness
When the evil sneaks from behind

When whispers to the priest, hush my little child and let all the world's joys uplift you into the hands of the devil himself. May this joyous day bring thanks for the devil and take this child as my sacrifice. Let thy blood rain down upon you and bring you such joyous times and may the sounds of sadness shrivel your bones.