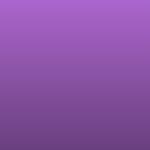 Random (4)
Read Count : 16
Category : Stories
Sub Category : Romance
"You promised you'd give us a happy ending. So, where is it?" Her voice dropped into a wobbly whisper. "Where's our happy end-?"



"Listen," he interrupted, finally peeling his eyes away from the television screen. "Life isn't a fairytale," he paused for a moment to burp. Well, it sounded more like a belch, caused by his excessive drinking of beer. "You're not a princess. Get over yourself, sweet cakes." 





Her eyes and her mouth were frozen wide open in an expression of stunned surprise. 





"Are you serious, Derek?" 





He groaned internally, as he learnt to recognize that tone of hers. He was in for another round of nagging. 





"Let's not fight," he said, as he laid his beer down on the coffee table. Reclining lazily on the sofa, he patted his lap, gesturing for her to join him. 





He winked cheekily. "Why don't you come here and gimme a happy ending, eh?"