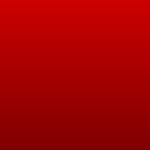 Random (2)
Read Count : 28
Category : Stories
Sub Category : Drama
"My four-year-old said something funny the other day..." Trisha began, as she stroked her son's head softly. 



Her younger sister, Layla, sat down on the bed, watching her caress him.





"What did he say?" 





"He wished people didn't have to knock," Trisha said with a light-hearted chuckle.





Layla smiled, a smile that didn't quite reach her pale-blue eyes. 





"He's such a goofball," she replied softly, looking into Trisha's eyes. "Much like his mother."





This made Trisha chuckle harder. 





"Oh, dear! Don't make me laugh," the older sister tittered, clasping her hands against her mouth. She nodded towards her son, as she whispered, "He didn't get much sleep last night. I don't want to wake him up." 





"Don't worry," Layla sighed, gazing at the corpse of the little boy. "I don't think he will."