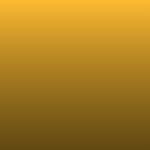 Hi, Will You Be My Friend?
Read Count : 34
Category : Poems
Sub Category : N/A
"Hi,will you be my friend?" a boy asks a question  
"until the end" was the reply 
his hopes were high.
 It was a big thing as the boy was shy. Details were exchanged 
Meetings were arranged .
And the story began 
Boy was happy as it he made a friend  At his first try 
With a simple Hi. 
 And so the time passes by.

 For each other they thought 
For each other they fought.
The friend was the ship
The boy was the mast 
sailing in the world so vast. 

Alas their friendship wasn't supposed to last. 
 A night came full of dark and deadly silence, neither the leaves rustle 
nor the birds moved a muscle.
The night was restless .  
But the boy was helpless... As his family was moving away far to an alein land.
He thought "is it time to leave his friend's hand?" 
Laid in the bed, awake 
until the daybreak. 

The bags were packed .
 The course was tracked.  
All was set. 
But the boy was upset .
As he sat in the car .
 He heard a cry from far.
It was his friend running with his full might. The boy's eyes were wet. 
And sadness was all he felt.
The friend reached the car, pulled out something from his pocket saying "this is I was late".
Boy said goodbye .
His friend said "remember to say Hi"  And so the time passes by.

On his first day The boy began to say. "Hi, will you be my friend " 
A familiar voice replied 
"Until the end".