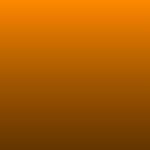 DANCING WITH A FEELING
Read Count : 40
Category : Poems
Sub Category : N/A
Like a butterfly flutters, 
I danced in my content, 
But the back of my mind muttered;
"There's an emptiness I resent".

But when my eyes first saw you smile, 
My wings did a spin, 
So I stood in a pause all the while, 
And felt the air grow thin. 

So now even a year later, 
I sit upon my note book, 
Thinking of you still, my dear, 
Thinking of the me you shook. 

Mine you are now, my dear, 
And mine I pray you stay, 
For now without you I fear, 
My flight would've remained grey. 

Looking across the ocean we say, 
The future is a nearing, 
As we mould our lives like clay, 
That emptiness is disappearing.