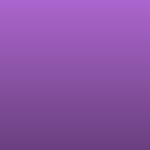 Category : Poems
Sub Category : N/A
My chest gets tight
When I start to feel happy.

It's like I am holding my breath
Just floating in a calm sea
But I know there is a monster lurking 
Curled around my ankles in the deep
Ready to feast on my joy.
I am always expecting to drown.
Waiting to be pulled under again.

My heart is so full right now
That I feel like I am floating
And suddenly I am so terrified
Of feeling so untethered
That I reach for the comfort
Of my very own monster
To pull me back to the darkness.

Where at least I know
What to expect.