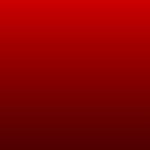 Category : Poems
Sub Category : N/A
Insane.....

Some say I'm crazy. Some say I'm mad. Some of them wonder if sanity is something I ever had.

Maybe I did. Or maybe not. Maybe something happened to make my brain rot. 

But that doesn't matter. I'm too far gone. These horrible things have gone on too long.

Year after year. Time after time. I went trick-or-treating for pennies and dimes.

Yes that sounds harmless. But here comes the twist. The pennies and dimes have ankles and wrists.

The pennies were girls. The dimes were boys. How easy it was to bribe them with candy and toys.

A simple piece of candy. A silly little toy. All to make their faces light up with joy. 

The poor children's parents. So unaware. Of how little it took to give them a scare. 

I am Insanity. I pollute people's minds. I tell them to steal little pennies and dimes. 

As I said before this has gone on too long. So long I now realize what I do is wrong.

But I am Insanity. That I can't change. My one and only job is to make people deranged.

As I said before I am not proud of what I do. But be careful because I might just be coming for you.