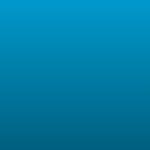 Little Sins.
Read Count : 49
Category : Adult
Sub Category : Erotic
She could never erase the thought of him. Forbidden sure is sweet as she got to learn the hard way. Even when she stayed away, the throbbing in her heart could not heal..

"Yes, don't stop Jay, don't stop.. please," Ashley moaned through gritted teeth. She really didn't want him to stop. His caressing was the only thing she wanted and as his hands caressed her breasts, she could feel herself getting wet and her self control diminishing.she rocked her hips towards his groin and as she felt the bulge in his trousers, she could not hold back the little moan that escaped her lips.  This only made him crazy. His tongue invaded her sensual lips and she opened for him, her tongue doing the talking.the kiss deepened as his hands slipped from her breasts,caressing her and slowly finding their way to the lace of her undies. His fingers lingered there, teasing her and provoking ecstacy. 
"Come on Jay,"Ashley pleaded through whispers.
"Say it Ashley, say it." Jay prompted..
"I want you... Now." Ashley said,inhalling a sharp breath.
He slowly made way with his fingers, pushing the lace aside as he touched her already wet folds.. she threw her head back in pleasure as he slowly massaged her, letting his fingers tease her entrance.. 
"Make me cum." She whispered in his ear. Her words did all the magic as he lost control, pushing his phallus into her. 
His thrusts were slow,sensual and rythmic. Her moans growing with each thrust. He quickened his pace as he felt her tighten around him.......

Ashley Artemis opened her eyes as the sun filled her room. Another day had come.. Another day that would weigh her down with thoughts and pain. Or maybe it could be a new beginning. A new day, still filled with the same dreams.. the dreams she thought would never haunt her once she ran away.

After a shower, she headed out of her apartment and decided to walk down to the cafe for another day of work.