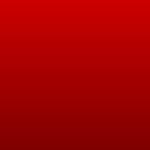 Dear Lover...
Read Count : 31
Category : Books-Fiction
Sub Category : Thriller
Lillian was walking down the street with her husband and 5 children to go hiking in the, as said, 'Greatest and most popular' Austrailian forest. 

They had arrived soon after leaving their apartment which the jouney had felt like a lifetime wasted on walking.  

They were all fine and dandy when a huge forest fire broke out! This forest fire killed over 170,000 people, including Joey's wife. Who is Joey, you may ask? Well remember Lillian? That's her husband. The 5 children, along with Joey, were devestated to have lost a perfect mother and loving wife.

After the funeral and burying of Lillian Winston, they went to visit her grave. And they mourned and mourned, Lillian was by their side. She was floating over her family and friends and using her power of love to communicate. Her family her sweet and tender voice. They were so happy! I mean, wouldn't be so happy if you heard the voice of a lost one such as Lillian?