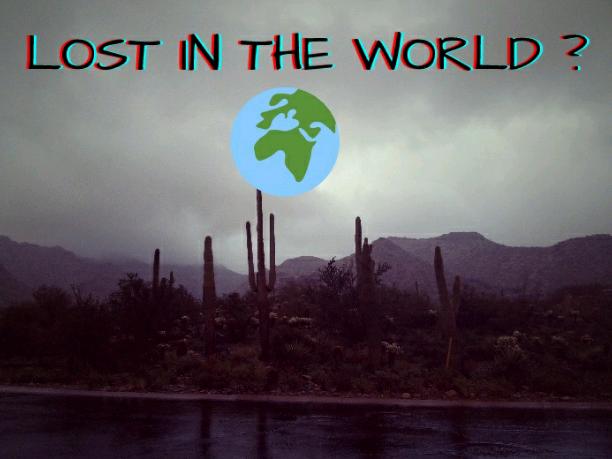 LOST IN THE WORLD 🌎?
Read Count : 59
Category : Blogs
Sub Category : Spirituality
LOST IN THIS WORLD 🌎 ?
I DELIVER FOOD FOR HUNGRY PEOPLE,
AS A PARTIME JOB TO SUPPLEMENT MY INCOME I DRIVE IN PLACES CITIES TOWNS
AND COMMUNITIES THAT I AM NOT FAMILIAR WITH BUT I AM ABLE TO NAVIGATE IN THESE PLACES DUE TO A SYSTEM CALLED A GPS THIS GPS IS PART OF THE DELIVERY APP I USE IT TO DELIVER AND PROCESS EACH DELIVERY IT IS VERY USEFUL AND COULD BE TAKEN FOR GRANITE BECAUSE IT WORKS AUTOMATICALLY I AM ABLE TO FIND ANY LOCATION JUST BY FOLLOWING IT! SOMETIMES WHEN I AM DELIVERING I WILL GET ONE DELIVERY AFTER ANOTHER BUT SOMETIMES WHEN I AM IN THE MIDDLE OF NOWHERE I WILL NOT GET A AUTOMATIC DELIVERY THIS IS WHEN I HAVE TO USE MY OTHER "GPS" TO FIND MY WAY BACK!!!
THIS IS EXACTLY THE CASE FOR THOSE THAT ARE LOST IN THIS WORLD 🌎
SOMETIMES IN THIS LIFE YOU ARE IN A PLACE THAT YOU DON'T BELONG AND YOU NEED HELP IN FINDING YOUR WAY BACK HOME YOU MAY HAVE BEEN RUNNING FROM TROUBLES, AND JUST WANTED TO ESCAPE THEM AND ENDED UP ON A DEAD END STREET IN THE MIDDLE OF NOWHERE AND YOU REALIZE YOU DON'T BELONG THERE BUT YOU ARE UNSURE OF WHICH WAY TO TURN YOU FILL LOST AND OUT OF CONTROL AND YOU NEED SOME DIRECTIONS YOU NEED A "GPS"
GOD'S PERSONAL SALVATION "GPS"
John 3:17
For God sent not his Son into the world to condemn the world; but that the world through him might be saved.
ONCE WE CAN SEE THAT WE ARE LOST AND GET PAST OUR FOOLISH PRIDE WE WILL REALIZE WE NEED A "GPS"
GOD'S PERSONAL SALVATION!!!
JOHN 3:16
For God so loved the world, that he gave his only begotten Son, that whosoever believeth in him should not perish, but have everlasting life.
WHILE EACH OF US WAS LOST DEEP IN SIN GOD LOVES US AND DOES NOT WANT US TO BE LOST IN OUR SINS!!!
Romans 6:23
For the wages of sin is death; but the gift of God is eternal life through Jesus Christ our Lord.
IT DOESN'T MATTER WHAT YOUR SIN IF YOU ARE LOST IN SIN YOU NEED A SAVIOR BECAUSE YOU ARE LOST!
Romans 3:23
For all have sinned, and come short of the glory of God;
1JOHN 1:8
If we say that we have no sin, we deceive ourselves, and the truth is not in us.
I PRAY 🙏 YOU WOULD GIVE YOUR LIFE TO JESUS CHRIST TODAY TODAY IS THE DAY OF SALVATION TOMORROW IS NOT PROMISED!!!
"Dear God,
I know I'm a sinner, and I ask for your forgiveness.
I believe Jesus Christ is Your Son. I believe that He died
for my sin and that you raised Him to life.
I want to trust Him as my Savior and follow Him as Lord,
from this day forward. Guide my life and help me to do your will.
I pray this in the name of Jesus. Amen."
Hebrews 3:7-8
Wherefore (as the Holy Ghost saith, To day if ye will hear his voice,
Harden not your hearts, as in the provocation, in the day of temptation in the wilderness:
I PRAY YOU WILL MAKE A DECISION FOR JESUS CHRIST!!!
MAY THE LORD BLESS YOU AND KEEP YOU ALWAYS!!!
SHALOM!!!