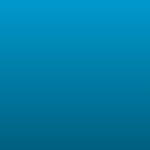 Dew Drop Fairy
Read Count : 28
Category : Poems
Sub Category : N/A
-Clear skies it's a chilly autumn night, she is her own worst enemy, she battles the thoughts she hides inside!

-Streams of black mascara running down her cheeks, she stares at the stars & cries, these thoughts will not subside!

-Dew Drop Fairy her voice cries out "What has become of my life?"

-Myself is the only one to blame, choosing my paths walking along some days wondering where I should go ahead & stick the knife!

-Self sabotaging she has 100% mastered her own art!    

-Dew Drop Fairy im  calling for help need to brake this habit 2020 new point to start!

-The older she grows she reviews & knows the better ways handling things & better way to go!

-People make mistakes its human nature just a life size game of tick-take-toe!

-Roll on the best you can not everyday is a struggle!

-Dew drop fairy you've blessed me with wings, wings to fly as high as I can

& strong enough to get to get me through the storms, Do you hear the rumble?

-Thank you dew drop fairy for being my voice of reason!

-This new year of 2020 my intentions to ease in!