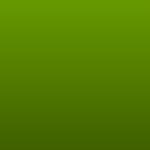 Category : Diary/Journal
Sub Category : N/A
Have you ever looked at something... And thought to yourself that's perfect. I don't think anythings perfect. I think everything and everyone has flaws. Those flaws may be tiny. Like little cracks. But would if those cracks get bigger and bigger and then one day... Everything breaks. 
Would you try to fix everything? Would you give up?...
Would if I told you that I'm broken. Would you try to fix me? Would you leave me? No one wants something that's broken.
That's why we hide our broken pieces. We keep them in that dark corner that the light can never seem to reach. We let those pieces sit there. We let them gather dust.
Then someone comes and finds them. They find the pieces that we never wanted them to find.
They act like everything's okay. They act like they don't care about whether your broken or not. But they do. 
They tell us they still love us. They tell us they're not going to leave us. 
But they leave. 
They leave and we have to hide those pieces of ourselves away again. And we add a few more pieces to the pile. We add the pieces that they broke.


I'm just writing what I'm thinking.....