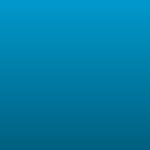 Category : Diary/Journal
Sub Category : N/A
My heart feels like it's breaking. Everything reminds me of him. I know I shouldn't cry because there's so many other boys. But I'm crying. I'm crying because I loved him. I loved him for who I thought he was. I loved him for who he tricked me into thinking he was. 
I thought he loved me. But I guess he didn't. He told me he loved me. But they were just words. I don't understand. How can you tell someone you love them when you don't? How can you look them in the eye and lie to them?... 
When I tell someone I love them. I mean it. 
I trusted him. And he broke my heart. He shattered it into a million pieces and set it on fire. He watched as the fire slowly died and the wind blew all the ashes away.
He never loved me.