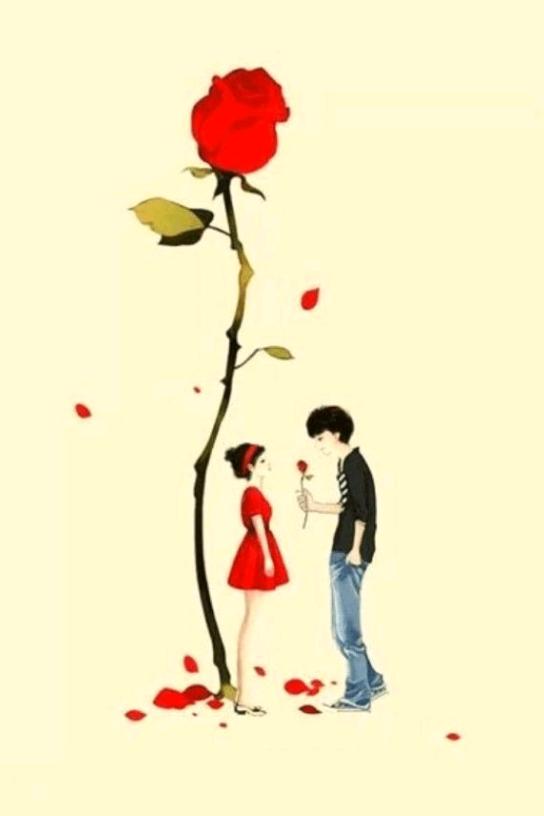 The Sunshine Girl
Read Count : 44
Category : Stories
Sub Category : Fantasy






The Sunshine Girl

It was some December Sunday. The clouds were busy hiding the sun. The winds chiseled every article's every particle. There were no hopes for sunshine. Dismayed we all, me and my two roommates cancelled out the plan to movie. The clatter of teeths resonated with rattling windows. Everybody was awestruck by the sudden changes in weather maybe it was a bad luck or completely different plan of my destiny. The sun did not sign throughout the day as soon as the afternoon approached there was some signs of yellow rays that glittered into our rooms. The day was turning out to be a bit relaxing and warmth crept up in the atmosphere. In order to make our Sunday better, at around 3 p.m. we planned out for a noon walk. Call left at around 3:30 through the lanes amid mountainson all side. It was a fun experience me and my friends shared every inhumane of our life that sound both adventurous and humorous but they were none either. We reached by the lake and planned out for voting Shabir my friend went on his way to buy 3 tickets one for him and two for us. Reached out for the boatman and gave him the tickets. He asked to settle down. We were at the middle of the lake and were about to retrieve when we heard a sudden appeal for help. I looked through the corners of the boat, a boat was drowning and had 3 passengers and one boatman without a second thought I I contained my thoughts of selfishness and slipped into the water to lend out a hand of help followed by me, my friend joint me too it was a case of sudden flip of boat. We reached out their tool in their hands of help the passenger one was a girl of 6 years and two were the ladies of our age group.

When we approached nearer we found the fact that one of them knew how to swim and health out the younger girl Shabir supported the boatman and I held out the other lady when we dropped by the the sure I was greeted thanks by the lady who saved the 6 year old girl.I asked for her name and she beautifully answered it was Sneha. her smile was radiant and the solace Sunshine added a brilliance to her face. The little girl waved hello to me and we all all went back to a respective places everything turned out to be come except me I was completely taken aback by the vigilant beauty I saw Sneha the name coordinating with her smile her attitude her gestures and her courage.

I slept with various eruptions going down my mind every thought that clinched was of the girl I met today I thought of being attached to her at the very sight of her. Luck worked behind me next time was soon enough to meet her but in a different way. It was Shabir birthday we planned a night out to a club nearby. We always busy partying out there we ordered for champagne it was my first time I thought of drinking but the very thought of being disliked by my first and one sided love I was abandoned the thought . I held out to soft drinks and told myself of being wanted very wanted by the girl I want. It was getting late and my 2 idiot friends were terribly drunk. I said by them giving them lemonade and helping them out to recover. I went out to the platform to get some lemonade for Shabir when I stumbled and found myself hitting a girl before me. The girl was drunk completely and sort of seemed upset. The face I remembered I admired I wished to you look everyday was drinking the one for whom I not even tried to touch a sip of champion was completely drunk yes it was Sneha. Nevertheless that makes no difference to me. She clinched to my rest and and asked me the way out to to the club. Malay, who was now in complete senses and was done with puking, give me a green signal to hold out her to home. I accompanied her. On the way I got a call from Shabir's phone it was Malay asking for my plans out with the girl. I deny the fact that I had any wrong intentions which I agreed I don't have. I thought of being a gentleman so that when lady welcome to the senses would appeal herself to accompany me for the rest of a life.

But so never happened. That very night, Sneha in her absolute absent mindedness spoke out all that belongs to her in past all that happened all the miseries all her tears all her smile all her reveries all her thoughts and slept with every word expecting to be familiar to me as an old friend which indeed I was not.

The next morning she woke up I told her everything she said horrified she asked me to leave and just questioned of what happened past night very leisurely I got her relax and told gentleman's do exist.

I thought of expressing all that I feel, and with no second thought I expressed it to her. She was still in Delhi ma of a past years and desolated my every plea. I explained her. She denied to all my explanations and looked aggrieved with every word. All my convictions thoughts plans seemed to be bulging down and creating a debris and the load of which I cannot bear. I returned back to my place. She did not give me any reason why she disagreed.

Two years later,

My parents getting upset with me because I was not agreeing to any girl they asked me for marriage. I had my own thoughts I was still in black doubt by every gesture of our first meet I still thought of the girl I planned out to love throughout my life. I had no visions no plans no conjectures for any other exist. I completed my diploma and was working as an assistant software engineer. My parents forced me everyday in various forms and compelled me to marry. I counseled myself well enough not to marry any girl except the lady of my life. But life has its own layout to carry on. My parents went to a wedding ceremony. That night they work on their way back to home when they met an accident. That day I received no call from them and I thought they gave up the fascination of getting me married. Two days passed, when I did not received any call from them both tension and relief curved my neck. I was ringing amid The Beam balance deciding to call them or not my phone beeped. It was the call of my parents which I was waiting for and I knew there new tantrum to make me agree to there marriage proposal.

I picked up the call call and heard a feeble voice of my parents from the other side it was my dad . He narrated to me the incident that happened at the wedding night. I was completely taken aback. My mother propose to me to marry the girl who saved their life as a token of love from their site and Thanksgiving from mine. I found no nothing reasonable to agree to them but disagreeing meant disobeying my parents at the moment they want me not to. I contain my thoughts for the girl of my life and agreed do what they said. They asked me to talk to her but I denied I never wanted to feel for anybody else the same way I did for Sneha. 3 months passed again came the month of chilling cold. It was my wedding planned out in the same month. I reached my hometown and hug my parents in dilemma of giving up my happiness for the sake of theirs.



Parents were very happy and that contented me. The ceremonies were following one after the other I did not see the girl whom I was about to marry untill yet. The day of marriage came. I received the call from my friends, told me they have the world's best surprise for me planned out. I don't know it was a real token of console or they were happy about the fact that I was not happy with my marriage. I got down, the ceremonies began, finally the time came to end up my thoughts and happiness. I sat in the car all the baratis which included my friends danced as if it was their last day to live I cannot admit the fact that they were the same friends with whom I shared all that happened worst to me and today they were so happy on my doom, alive doom.

I got down as a natural bridegroom wearing the smile as evident the girls wear in there dismay. I was taken to the stage by the a young lady. It was then I acknowledge that the girl had no parents and was an orphan. I was taken to the stage and sat waiting for my bride to come this time with a bit of interest to see the lady. Suddenly girl around 10 came and greeted me. Invent I saw coming a heavenly beauty, who was none but my dreamgirl. She smiled in the best way as she did for the first time. This time the radiance was because of the happiness that truly emitted out of the face. I felt life meeting heavens true I wandered off hell.

So it's a short story out of my mind, A fiction!