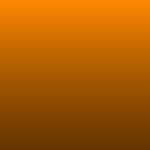 Depression
Read Count : 56
Category : Diary/Journal
Sub Category : N/A
Yeah, it's hard
Yeah, yeah it's hard.
Life is cruel and mean, cold and distrustful
But sometimes people can't handle the pressure
The pressure is unbearable and it's always hurting
Yeah it's hurting, always hurting
And theres something on me, like a burden
I'm sad, yeah i'm sad
But I always have to cope with something that is bad
My heart cold as ice and my mind hard as stone
My soul pitch  and I always feel like i'm being attacked
Attacked by life! Yeah life! Something I never thought could hurt me!
And I wish someone could alert me
Yeah it's hard, it's always hard
I'm tryna be happy, I'm always happy
But it's just a lie and makes me snappy
I wish I could say I was like any other,
But now I'm trying to get my life together
I don't feel like any other, I'm never happy at school, I'm always sad and frustrated, nervous and angry
I'm sad, I'm always sad, nobody gets me and it makes me mad
I have nobody to talk to, not family friends or anybody!
Cause I have no friends...they left me to freeze like others in the cold, thinking they were better
But now I realized I don't need friends to be happy, ever though I miss them a lot...
I wish I was dead
My wrists look like paper as I hold scissors in my right hand, tempted to cut and watch the blood pour
I see my life as a movie that I want to end and my legs like frog legs meant to jump.
Jump off high places...
I'm sad, I'm always sad!
My expression blank
I want to die, yes I want to die, my life so long but is also short.
And it's the end...
Two decisions to make fron family, love, or death and happiness...