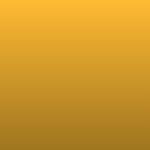 Just Go Home
Read Count : 56
Category : Songs
Sub Category : LoveSong
I don't want to be the only one who has the blame
 So I'll keep on smiling, and continue to play your game, 
 And even though, 
I sing this way to you
You'll never know
What I want to bored thru
The shallow depth 
Of this empty page 
Get this off my chest
Rid me of this rage. 
 If I see you on the otherside,
You'll be the first in line,
But don't be waiting for me, 
Ill be nowhere in sight. 

I cannot imagine, 
How I even fathomed 
All of this. 
And I cannot pretend
That we can still be friends
After all of this. 
 
 So please, please, please.. 
 Just go home.